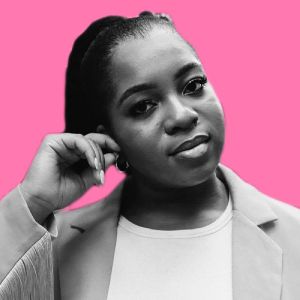 Ugo Agabi
Co-Founder & COO
,
Ruka Hair
Ugo is one of the co-founders of Ruka (www.rukahair.com), a UK based beauty brand, set out to revolutionise the hair industry for people with afro and curly hair. Recognising that for our community hairstyling is not a "want" but a "need", Ruka has taken a science-led, community driven approach to building an ecosystem of hairstyling solutions which truly work.
Ruka's award winning human hair extensions range was designed to protect and celebrate natural hair textures, and they have since expanded their product range, developing skincare-haircare hybrid styling gels as well as protein based, biodegradable synthetic hair extensions. After a successful range of pop-up stores which reimagined the "black hair shop" across London, they launched into Selfridges with the first of its kind dry hair bar in October 2022.
Prior to building Ruka, Ugo studied Biomedical Engineering at Imperial College, and supported clients across Consumer/Consumer Health and Fintech as an Associate at McKinsey & Co.