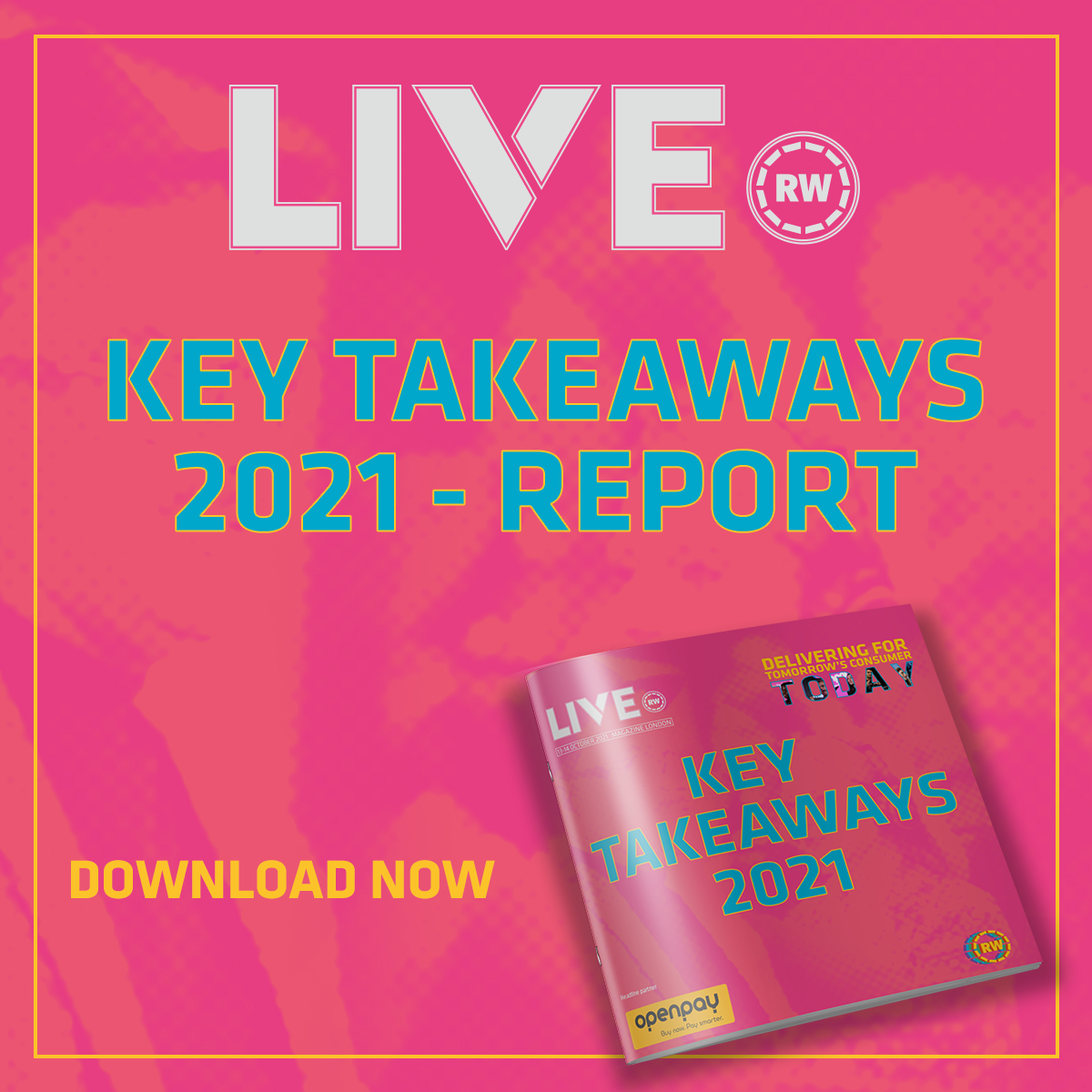 2021 Key Takeaways Report from Retail Week Live
Missed the event? Don't worry, we've got your back.
The report is a succinct wrap-up of key takeaways from the event, which brings together all the inspiring voices that shared such brilliant stories, and transformational learnings at Retail Week Live 2021.
The powerful insights garnered in this report enables you to do business more effectively, and reveals how you can position your business for growth, success and evolution in the new world of retail; beyond the pandemic. The content is both inspiring and challenging and will leave you with ideas and insights that you can start actioning today.
"WELL DONE for a fantastic event. Loads of highlights for me and many things that I've noted down to discuss internally. The overall agenda, focus and key messages hung together really well and felt really positive, modern and future focused."

"I really enjoyed the event and found it very useful … made some good connections!"

"Incredibly insightful couple of days. Fantastic and inspirational speakers and tackled the industry issues head on. Thoroughly enjoyed the event!"

"For me this has been a very good annual event to receive industry updates, obtain industry best practices and it's a great networking opportunity!"

"A very thought provoking couple of days when it was good for me and my team to step out of the day to day and consider wider themes within the industry."

"The conference programme is full of very interesting, informative and in some cases entertaining presentations. All useful to my work."

"Thought the calibre of speakers was great, both on the main stage and on the different tracks. They brought a lot of great insights from a wide variety of industries and companies in different stages of their evolution."