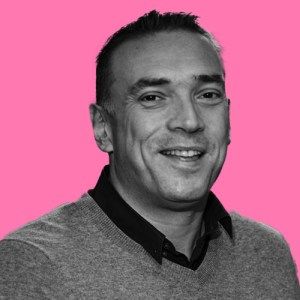 Steve Oliver
Steve Oliver is the co-Founder and Group Chief Executive Officer of musicMagpie Plc.
Founded in 2007 (in Steve's converted Stockport garage), focusing originally on the purchase and re-sale of pre-owned CDs (hence the name) DVDs and Games, musicMagpie has successfully pivoted over time to become the UK's leading mobile phone recycler with consumer technology now their dominant product category. The Group have also been trading in the US since 2013 under the 'decluttr' brand, with its operational base in Atlanta, Georgia and is also the world's biggest seller in the history of both eBay and Amazon.
The business has a simple mission statement and that is to be the service to use that is "Smart for You, Smart for the Planet" whether buying or selling, with sustainability absolutely at the heart of its consumer and now corporate recycling model. The Group became a publicly limited company with their £208m market cap AIM flotation on the London Stock Exchange in April 2021.
Steve is also one of the founding trustees of Egg – Engage, Grow, Go, a newly registered UK Charity providing innovate solutions to support the homeless community of initially Stockport but ultimately nationwide.