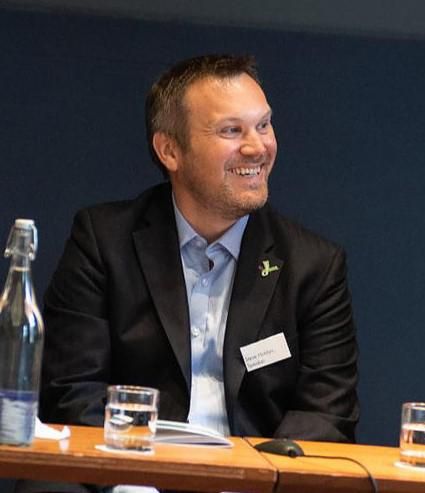 Steve Hoblyn
Steve's 20-year corporate HR career started in professional services firms. He then worked in a variety of roles in the FMCG and Pharmaceutical sectors, becoming Executive Director in HR working locally, regionally and globally.
Steve's work blends professional, personal and lived experience of managing and supporting mental ill health in the workplace. He is a qualified and experienced Coach. A mental health and wellbeing speaker and advocate, he is also an MHFA England Mental Health First Aid Instructor, a Suicide First Aid associate tutor. Recently he became co-founding member of the Association of Mental Health Advocates.
His work spans a wide variety of organisations and teams across all levels of leadership, in a variety of areas from organisational culture, to mental health and wellbeing.
Steve will be available on the day to talk with anyone who would benefit from a check-in about Mental Health for themselves, their family, their team or their business. He is also with us in his capacity as a coach and is available for 121 conversations.
Past speaker at Retail Week Live