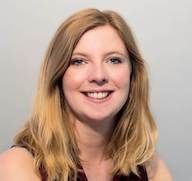 Siena Parker
Social Impact Director
,
Penguin Random House
Siena Parker is Social Impact Director for Penguin Books in the UK, responsible for setting the publisher's social and environmental agenda. Key activity includes redistributing books to food banks and other community settings, and pioneering an innovative nationwide primary school library programme.
More recently Siena has spearheaded Penguin's Lit in Colour campaign to support schools to diversify the teaching of English literature. Siena previously worked in sustainability for brewer Heineken.