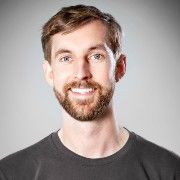 Russ Tucker
Co-Founder & CTO
,
Ivy Farm Technologies
Ivy Farm's co-founder and Chief Technology Officer, Russ Tucker, holds a PhD in Biomedical Engineering from Oxford University. Russ' grandparents were butchers, but he read mechanical engineering as an undergraduate and subsequently qualified as a chartered accountant with PwC. He returned to academia at the University of Oxford, completing his PhD in biomedical engineering before joining the Boston Consulting Group as a management consultant, becoming a commercial and strategic adviser to supermarkets. Having witnessed first-hand the challenges faced by the UK's advanced and super-efficient UK supermarkets when dealing with the inefficient and antiquated meat food chain, Russ wanted to create a British, sustainable food-technology company. By working with some of the best bioengineers and scientists in the UK, this company would develop proprietary intellectual property to deliver a break-through means of producing cultured meat – without the need for intensive farming. He approached his former PhD examiner, Professor Cathy Ye, with the idea and Ivy Farm was subsequently founded in 2019.
Ivy Farm is aiming to become the first commercial supplier of cultured meat in the UK, with the first products reaching shelves in 2023. By 2025, they are aiming to be able to produce 12,000 tonnes of quality meat a year. That's the equivalent of around 173,000 individual pigs saved from the slaughterhouse. With 18% of global greenhouse emissions coming from animal agriculture and the climate at tipping point, cultured meat represents an opportunity for genuine progress in Net Zero – with recent studies showing that cultured meat is far better for the environment.