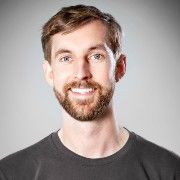 Russ Tucker
Co-Founder & CTO
,
Ivy Farm Technologies
Ivy Farm's CO-founder and CTO, Russ Tucker, holds a PhD in Biomedical Engineering from Oxford University. Russ' grandparents were butchers, but he read mechanical engineering as an undergraduate and subsequently qualified as a chartered accountant with PwC. He returned to academia at the University of Oxford, completing his PhD in biomedical engineering before joining the Boston Consulting Group as a management consultant and later a commercial and strategic adviser to supermarkets. Having witnessed first-hand the challenges faced by the UK's advanced and super-efficient UK supermarkets when dealing with the inefficient and antiquated meat food chain, Russ wanted to create a British food-technology company. By some working with some of the best bioengineers and scientists in the UK, this company would develop proprietary intellectual property to deliver a break-through means of producing meat – without the need for intensive farming.
It was from this idea that Ivy Farm was born, founded by Russ in 2019 alongside Dr Cathy Ye. With the meat trade in his blood, Russ shares his family's passion for high-quality meat. But by swapping the cleaver for the culture dish to create products with nothing but pure muscle and pure fats (and then only the good fats), he wants to raise the bar.