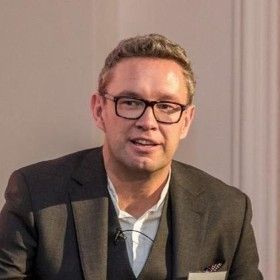 Richard Corbridge
VP & Chief Information Officer
,
Boots
Richard Corbridge is a globally recognised expert in digital technology and its application to healthcare strategy, with over 25 years experience in diverse CIO roles across the health, care and research sectors. Richard has a passion for innovation, business change and benefits management. As a leader he insists on a focus on engagement and benefits being brought to all technology implementation.
In 2019 he was appointed as the first Director of Innovation at Boots UK with a remit to deliver a transformed high street pharmacy and health and beauty experience for customers across the UK. In 2020 he was promoted to the Boots Executive as Chief Information Officer with responsibility for technology throughout the business.
Prior to Boots he led Leeds Teaching Hospitals Trust as their first Chief Digital and Information Officer with a remit of bringing a 'must do' culture to the digital capability of the trust and ensuring that Leeds Teaching Hospitals Trust, one of the largest in the NHS, adopted a digital fabric to how it delivered health care by 2019.
Richard has worked as a non-Executive director on a series of health technology and communications start-ups assisting each in their year on year growth including Draper and Dash, Forward Healthcare and Silver Buck. He has also sat on the advisory board of HIMSS Europe, The European Connected Health Alliance board, was a founding member of the EU Commission's Health Cloud and AI Council, the Information Security Forum's Open Data working group and the global KLAS advisory board.
In 2020 Richard was named by the Huffington Post as one of the most 'Social CIOs' in the world. You can see the daily ins and outs of his work and life by following him on twitter at: @R1chardatron