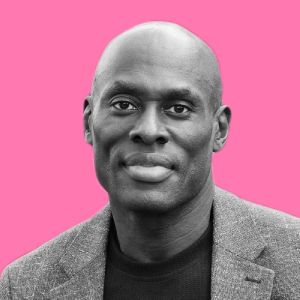 Patrick Hutchinson
Author and Co-Founder
,
pHKind
The image of personal trainer Patrick Hutchinson rescuing the Anti BLM protestor from serious harm went viral in 2020. His actions also helped save the BLM protest from being hijacked by negative press. The incident also changed the narrative. Patrick's heroic play among chaos was captured on camera and in a matter of hours media outlets the world over started calling. The following Monday, Patrick was on the front page of every national newspaper.
He has since featured inside magazines such as GQ and Vogue, as well as the front cover of Men's Health magazine, a huge milestone for any personal trainer. GQ nominated him a GQ hero and awarded him with their 'Men of the year - Humanitarian award'. Other awards include being voted a CNN Hero by the US public for the most inspirational moment of 2020, beating 9 other American nominees as the only Brit and in 2022 received the 'Community Spirit Award' at the Annual London Chamber of Commerce Black Excellence Awards.
Michelle Obama, Prince Harry and The Rev Al Sharpton are among his admirers where he has engaged in real life conversations with them on the emotive subject of racism.
He is also a published author. His book, 'Everyone Versus Racism' was dubbed by The Sunday Times - 'A valuable voice in the conversation about race'.
Patrick's latest venture sees him as the Co-founder of 'pHKind' in collaboration with pharmaceutical company Healthkind to deliver natural, organic and environmentally friendly vitamins and supplements.