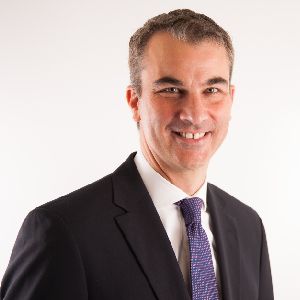 Oliver Wright
Senior Managing Director, Consumer Goods and Services
,
Accenture
Oliver Wright heads up Accenture's 20,000 strong global Consumer Goods & Services (CGS) practice. CGS serves 90% of the world's largest consumer packaged goods companies. Oliver sets the strategy and guides the growth of this practice, developing offerings and thought leadership to help clients become more agile and innovative, and reshape their businesses for a new future.
With more than 20 years' experience in this sector, Oliver is recognized for his ability to help clients identify and leverage change, from channel fragmentation to changing consumer behaviors and the emergence of new ecosystems. He has helped leading consumer companies redefine their growth and cost strategies, create new operating models, and drive largescale transformation to support new digital business models and capabilities.
Oliver has worked with the World Economic Forum (WEF) since 2016. In 2017 he co-led the consumer industries program on the Future of Retail. In 2018 he led their program on Operating Models for the Future of the Industry and addressed the consumer industry CEO's at Davos. In 2020 he was appointed the professional services advisor to consumer industries and is currently working with their Industry Action Group on their COVID-19 response.
Prior to joining Accenture in 2015, Oliver was a partner at Bain & Company where he co-led the global Operating Model practice. Before that he was a senior partner at Ernst & Young with global responsibility for the firm's Consumer Goods Advisory practice.
Oliver has a master's degree from the London School of Economics and was an Honorary Fellow at the University of Oxford, Saïd Business School from 2014-2017.