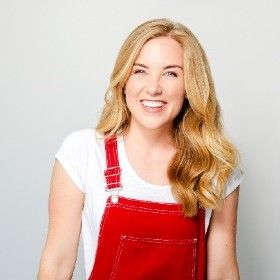 Maddie Moate
Maddie Moate is a YouTube filmmaker and BAFTA award winning presenter, passionate about curiosity. She has been presenting popular science and tech content online for the past 6 years and has amassed over 18 million views on her YouTube films across multiple channels.
One of the only female "Edu-tubers" in the UK, Maddie also has her own successful YouTube channel. Here she makes films which combines the traditional YouTube style with educational content. Her videos aim to inspire a new audience to stay curious, adventurous and encourage science engagement.
Maddie started her career in technology presenting LadyGeek TV, a comedy web series for women about apps and online security. From here she was approached by O2 to host O2 Guru TV and went on to create the online content for Channel 4's "Home of the Future". Maddie now regularly works with various technology giants, including Dixons Carphone, Samsung and Intel.
Since 2016, Maddie has hosted the hit Cbeebies series Do You Know?, which sees her explore the workings of everyday objects by asking how they are made or work, all made possible with special cameras and animations. In 2017, Maddie triumphed in the presenter category at the BAFTA Children's Awards. She has also appeared on Springwatch Wild Academy, Cloud Challenge and This Morning.
Maddie will be conducting the Tech Tours at Retail Week Live, ​where she'll be taking groups of retailers on a guided tour around the show floor.