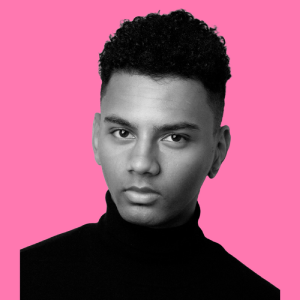 Kyle Frank
Founder & formulator
,
Frank's Remedies®
Kyle Frank built his brand Franks Remedies having developed acne himself & subsequently suffering the negative effects of harsh, prescription acne medication. Finding no solutions, he began creating his own natural formulations by learning from indigenous cultures around the world. After developing many products and variations he was able to clear his skin & post inflammation marks gently & effectively. This was the beginning of Franks Remedies, launched to help others who suffer with acne/ stress skin concerns.
Since launching in 2020 he has appeared as one of Britain's top entrepreneurs on BBC 1 show 'The Customer Is Always Right'; recommended by Richard & Holly Branson; and is currently part of the Cadburys & Princes Trust 'Give A Doubt' campaign with Joel Dommett - helping young people overcome doubts & fears.
Understanding the mental health aspects that can occur from having a skin condition, he created Frank's Glow Up Project, a 5-week wellness program for 11–15-year-olds in Secondary Schools, Accredited by AQA. The project has already helped over 300 young people & counting!