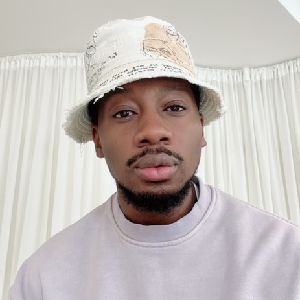 Joel Adebayo
Co-Founder
,
Not Just Another Store
Joel Adebayo is the Co-founder of Not Just Another Store, a retail company and consulting firm that helps retail companies and fashion brands with business development, marketing strategy (including direct to consumer strategies) and manufacturing developments.
Having been fashion's intercessor between contemporary brands and creative voices for almost a decade, Joel's background is not one of the traditional fashion industry entrepreneurs. With a Bachelor of Laws (LL.B.) from the University of Essex and an extensive career history that includes, Experienced Policy Executive Officer for the DfE, Joel has always had an intrinsic passion for public relations, and it is this unique dedication to people that spearheaded his next steps in retail.
An amalgamation of all his expertise, skills and interests, Joel Adebayo is the industry professed master of Customer Service, International Sales, Retail, E-Commerce, Digital Marketing, Public Speaking, Entrepreneurship and overall innovation within the creative space. The birth of Not Just Another Store is the outlet where Joel expresses his love for the community. A space where culture meets representation on all fashion, lifestyle and artistic levels, in a multi- sensory experience that delivers the much-missed rarity of actual personal connection to digital ease of the shopping realm.