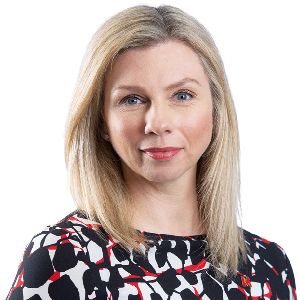 Jessica Myers
Director, Brand and Marketing
,
Metro Bank
Jessica is a member of the Metro Bank Executive Committee, having joined in November 2019 to build the Bank's first ever Brand and Marketing function. Her role focuses on shaping Metro Bank's brand strategy, building transformational marketing capabilities, and investing in brand and marketing communications that exemplify the brand to drive business growth. Her focus on customer-led commercial marketing has seen her recognised in Marketing Week's top 100 list of most effective marketers in the UK for 2021, and selected for The Marketing Academy 2022 Fellowship.
Jessica is a brand and marketing specialist, with a track record of building high performing teams and leading brands through transformational change. Before joining Metro Bank she led the NatWest Group (formerly RBS) brand team, with responsibility across its 10 portfolio brands. Prior to this, she held various brand and marketing roles at Commonwealth Bank of Australia in Sydney and has also worked at American Express.
Jessica is incredibly active in supporting the marketing industry, and is a member of groups such as The Marketing Society and Marketing Group of Great Britain. She is also incredibly passionate about coaching and developing our future marketing leaders, and embraces opportunities to mentor for many programmes such as the Marketing Academy and the School of Marketing.