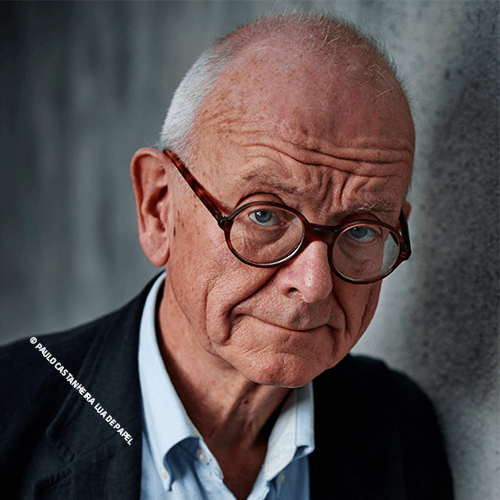 Henry Marsh CBE
A captivating storyteller, Henry Marsh is a leading British neurosurgeon who speaks candidly about success and failure and what it feels like to slice through the matter that creates thought, dreams and memories.
He read Politics, Philosophy and Economics at Oxford University before studying medicine at the Royal Free Hospital in London. He became a Fellow of the Royal College of Surgeons in 1984 and was appointed Consultant Neurosurgeon at Atkinson Morley's/St.George's in 1987. He has been the subject of two major documentary films: Your Life in their Hands (BBC 2003) which won the Royal Television Society Gold Medal and The English Surgeon (2009) which won an Emmy. He was made a CBE by HM the Queen in 2010.
Henry has supported and worked extensively with neurosurgeons in the former Soviet Union, mainly in Ukraine, to modernise neurosurgery there along Western lines.
He pioneered brain surgery under local anaesthetic allowing patients to converse with their surgeons whilst they operate, minimising the risk of damaging 'eloquent' parts of the brain. His career as a neurosurgeon has taught him most about his own fallibility and self-deception. We all make mistakes but the consequences of a neurosurgeon's mistakes can be so terrible that many surgeons develop all manner of defensive psychological strategies in order to continue working.
Henry has authored two books, the first of which, Do No Harm, was met with critical acclaim and was a bestseller across the world.
Henry talks with searing honesty about the cemetery that all surgeons inevitably carry with them; and why he would prefer to be seen by his patients as a fallible human being, rather than a demigod or villain.
Past speaker at Retail Week Live