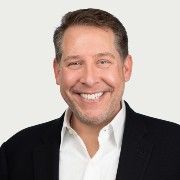 Greg Petro
Founder & CEO
,
First Insight
Greg Petro, CEO and founder of First Insight, one of the world's leading Experience Management (XM) platforms. He has extensive experience in product development, marketing, finance and leadership within both the retail and technology industries. From early on, Greg realized there was a better way for companies to make decisions with high degrees of variability or uncertainty. He devoted himself to revolutionizing the decision-making process within business.
His expertise and dedication have been recognized in publications, on TV and at events that include The Wall Street Journal, Fortune, Forbes, Financial Times, CNBC, Bloomberg and NRF's Big Show.
Petro is an international keynote speaker and has written for Forbes for more than six years, where he shares his weekly perspectives to the investment community on the retail industry providing insight and solutions for driving success in today's environment.