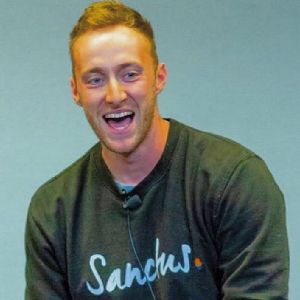 George Bettany
Co-Founder & Head of Growth
,
Sanctus
George co-founded Sanctus back in 2016 with his best friend and business partner, James Routledge.
After the closing down of their previous tech company they both struggled with their mental health, which led them to set up the kind of brand and provide access to the type of support that they wished they could have turned to.
Sanctus now partners with 100s of businesses such as ASOS, Just Eat and Red Bull supporting 1,000s of employees to thrive at work through Sanctus Coaching.
George is passionate about entrepreneurship, business and health & wellbeing as a whole, too.