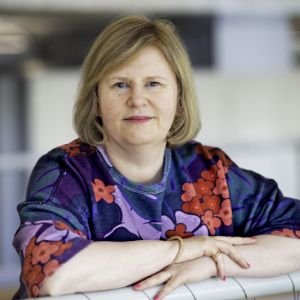 Fiona Gordon
Fiona was appointed CEO, Ogilvy, UK in May 2021, having joined Ogilvy as a graduate trainee in 1992. She has progressed through roles in London, New York, Hong Kong and Singapore.
Before being named CEO of Ogilvy UK, Fiona previously led the WPP team for Walmart Boots
Alliance (WBA) in the UK for 4 years, leading on Boots and Global Brands - building a multi-awarding winning WPP team of experts who not only grew revenue by $3million in a year, but managed to secure Boots' highest brand reputation scores for 10 years, before leading and retaining the business in a global pitch in 2020. Boots was the winner of WPP's first Creative Transformation Excellence Award in 2020.
Fiona's other key roles have included Ogilvy UK's Group Transformation Director in London and five years as Group Chairperson of Ogilvy Singapore where she revitalised the business and garnered a string of industry accolades. During her tenure the Singapore Office was Ogilvy's most awarded creative office, and she was Campaign's South East Asia CEO of the year.
Fiona is known for her personal investment in building high performing, creative and happy teams and sits on the advisory board of WPP Stella (WPP's Women's Network). She is a mentor and has a reverse mentor to ensure she keeps connected with people at all levels of the business.
On her announcement as CEO, Fiona said: "Having started my career at Ogilvy UK as a graduate trainee, there is a wonderful circularity about taking the reins of the agency I love now
as the CEO – particularly at a time when the UK business is producing award-winning impactful work for our clients across all areas from advertising to PR and experience.
"I'm so energised by the opportunity to lead and cherish Ogilvy UK and look forward to partnering with our fantastic clients and stellar talent, to deliver work that has true impact for all our clients and our people."
She describes her career path as having been drawn in "squiggles, not straight lines."