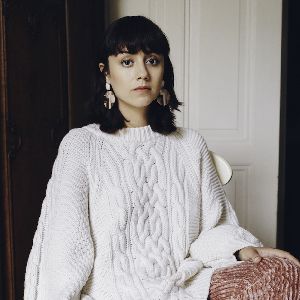 Evelyn Mora
Evelyn Mora is a 29-year-old award-winning strategist, tech and sustainability consultant, and inventor based in Paris, France. She is dedicated to creating a future focused on interdisciplinary sustainable innovation, technology, and design.
She is Founder of Internet Company DIGITAL VILLAGE IO, a Social Metaverse with its community lead Blockchain interface prioritizing social and digital sustainability, Digital land, and Digital assets marketplace. Evelyn created the first transparent global Digital Sustainability study and recommendations for more secure and ethical cyberspace. In August 2020, DV won the Blockrocket public pitching contest, was awarded Epic Games, MegaGrant, Vechain Foundation Grant and Blockstart Grant. DV was also selected as top 11 companies for the National Finals of the ClimateLaunchPad, Worlds largest sustainability competition.
Evelyn Mora designed and piloted the Eco Village - concept in 2018. The proof of concept was recognized by The Independent UK in 2018 as "The most progressive event," Forbes USA in 2019 as "By far the most provocative and promising platform," and American Vogue in 2018 as "A platform unlike any other." Her partners and clients for EcoVillage included the likes of Tesla, European Space Agency and the Government of Finland.
Prior to launching Digital Village, Evelyn Mora created and founded Helsinki Fashion Week:tm in 2014, Which under her curation became the world's first and most recognized sustainable fashion week. Under the guidance of Evelyn, Helsinki Fashion Week evolved into a multimillion-euro brand which has been featured in the British Fashion Awards, awarded as the event of the year by Peta in 2018 and the Epica Awards in the fashion category in 2020.