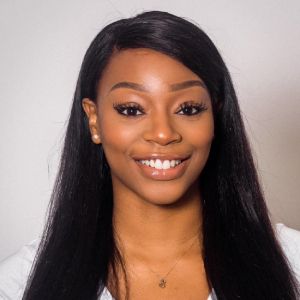 Celine Erorh
Founder and Assistant Psychologist
,
Celutions
Celine Erorh is an Assistant Psychologist who has helped tens of thousands of people across the world with their mental health. After having her own mental health difficulties in 2016 whilst studying psychology at university, she realised how many people did not understand mental health issues and the many problems this was causing. This led Celine to create Celutions - a social enterprise creating solutions to the problems surrounding mental health.
Celine is now an expert mental well-being workshop facilitator and speaker, inspiring and teaching thousands of people across the world how to look after their mental health. She regularly empowers students and staff to take control of their well-being. Her speaking engagements include Deloitte, The Academy of Medical Sciences, The Physiological Society, NHS Manchester University, University of Surrey, University of Nottingham, University of Warwick, De Montfort University, University of Essex, Bournemouth University and more. She has also sat on the advisory board for Birmingham City and Lewisham Council's African and Caribbean Health Inequalities review.
Celine is also an online mental health content creator, accumulating over 3.7 million impressions monthly. She uses social media to make mental health education as accessible as possible, thus destigmatising it. Her words have been used by the likes of iD, Huff Post, MTV, The Royal College of Psychiatrists, The Independent, Stylist Magazine, NHS Confederation and more.
Celine believes that our mental health is at the core of everything we do and says "You can't give anything your best if you aren't your best, so let's prioritise it."