James Gold, Co-Founder, Skinnydip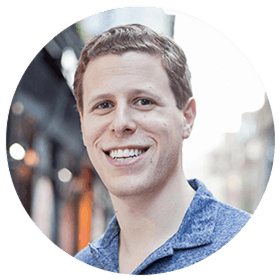 What are three interesting facts about Skinnydip?
1. Lewis, Richard and I started the business in a bedroom aged 23, 22, 21, with no industry experience, just an idea. For the first two years, our business cards said, 'Account Managers' because we were too nervous to let our customers know it was just us running the company.
2. We appeared on Dragons Den in 2012, which was an amazing experience. Whilst we received investment offers, we never went ahead with them and to date have never taken external investment.
3. Company culture is extremely important to us and every Friday we look forward to 'Wine Time' where a bell rings at Skinnydip House around 4pm and everyone in the office can have a glass (or two!) at their desks to end the week.
What's the hardest lesson you've learnt running your business?
Not to take setbacks and problems personally, but use them as lessons to develop professionally. Realising that building a long-lasting brand takes time, and being prepared to accept that, as it's in my nature to want things to happen very quickly.
What was your mission for the company from the outset?
We wanted to build a brand we could be proud of, that existed not just for the products we create, but the values we stand for. Through our 'Hate Sucks' campaign, raising awareness and money for causes important to us as a company, we are achieving that.
What do you look for in an employee?
Passion and enthusiasm are the two most important things we look for. If someone joins our team with the right attitude and is willing to give their all, I believe the sky is the limit in their career development at Skinnydip.
What's the best way to start the day?
I like to go to a workout class before getting into the office, which sets me up for the day ahead. That and a large coffee and I'm ready to get started.
What are you most looking forward to for the company?
I'm looking forward to expanding internationally, with the US being a key focus for us. I feel we have the opportunity over the next few years to open stores around the world and cement ourselves as a global lifestyle brand.