Ailbhe Keane - Founder & Creative Director, Izzy Wheels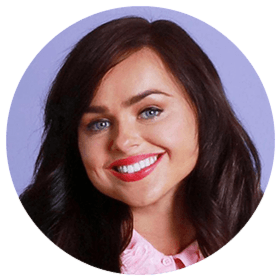 What are three interesting facts about Izzy Wheels?
1. Izzy Wheels started off as a college project
2. We once had an accidental viral video that got two million views in one day and 16 million views in one week.
3. We sell in 35 countries.
What was your mission for the company from the outset?
Our mission with Izzy Wheels is to challenge society's negative perceptions of wheelchairs and allow users to express themselves using their wheelchairs. Our mission statement is, 'If you can't stand up, stand out!'
When people come to you for help, what do they usually want help with?
A lot of students come to me looking for advice on how to transform their college projects into businesses.
What's the best way to start the day?
Coffee, eggs and a hot shower.
What are you interested in that most people haven't heard of?
Zoetropes and praxinoscopes! They are a very early form of animation. The illustrations come to life when you spin them around, and I used the technique on some of my first wheel cover designs.
What are you most looking forward to for the company?
Seeing more people with disabilities included in high fashion publications and on runways.