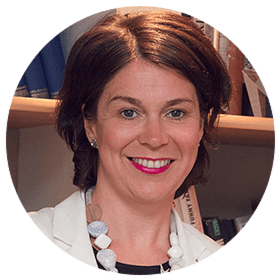 What are three interesting facts about ITC?
1. We were one of the first UK tour operators to charter Concorde
2. We offer our clients a bespoke brochure ordering service, where they can create a personalised brochure of up to five destinations
3. We have destination offices in Barbados and Antigua.
What's the hardest lesson you've learnt running your business?
Not everyone will like you all the time. As a woman, I 'like to be liked' but you must make tough decisions that can make you unpopular. You must look at the good of the many, not the few, and stick to your own personal values. You must believe in what you're doing; the right thing for the right reason in the right way.
What was your mission for the company from the outset?
To create an award-winning business that employed happy people, offering expectational service. To be the best in our industry, not necessarily the biggest.
What do you look for in an employee?
Personality, values and energy. You can teach people skills but you can't teach them how to create a positive energy and a can-do attitude.
If you didn't have to sleep, what would you do with the extra time?
I love sleep; it balances you. I'm a morning person - there's no better feeling than waking up refreshed. The world looks a different place first thing, full of possibility. If I had less sleep I'd spend more time on me, with yoga and rejuvenation for example. I got some good advice early on in my career that as a leader you should put yourself at the top of your to-do list, as you are the energy creator and you can't create energy if you have no energy.
What do you wish you knew more about?
Non-business-related history. I went to a modern school and studied humanities but not history, and I feel there is a whole raft of world history I know very little about.
What are you most looking forward to for the company?
We are going through a period of real transformation, making a largely people-orientated, non-technical business, more tech enabled. I'm looking forward to seeing how that technology can help our people be the best version of themselves while in no way replacing the important roles they have.
How do you relax after a hard day of work?
Bootcamp training. I love the outdoors and I'm naturally competitive, so having an ex-military person shout at me in freezing rain whilst being knee-deep in mud is a brilliant stress relief. (And it's good for you, apparently!)