Vivien Wong, Co-Founder, Little Moons chats mochi and retail with us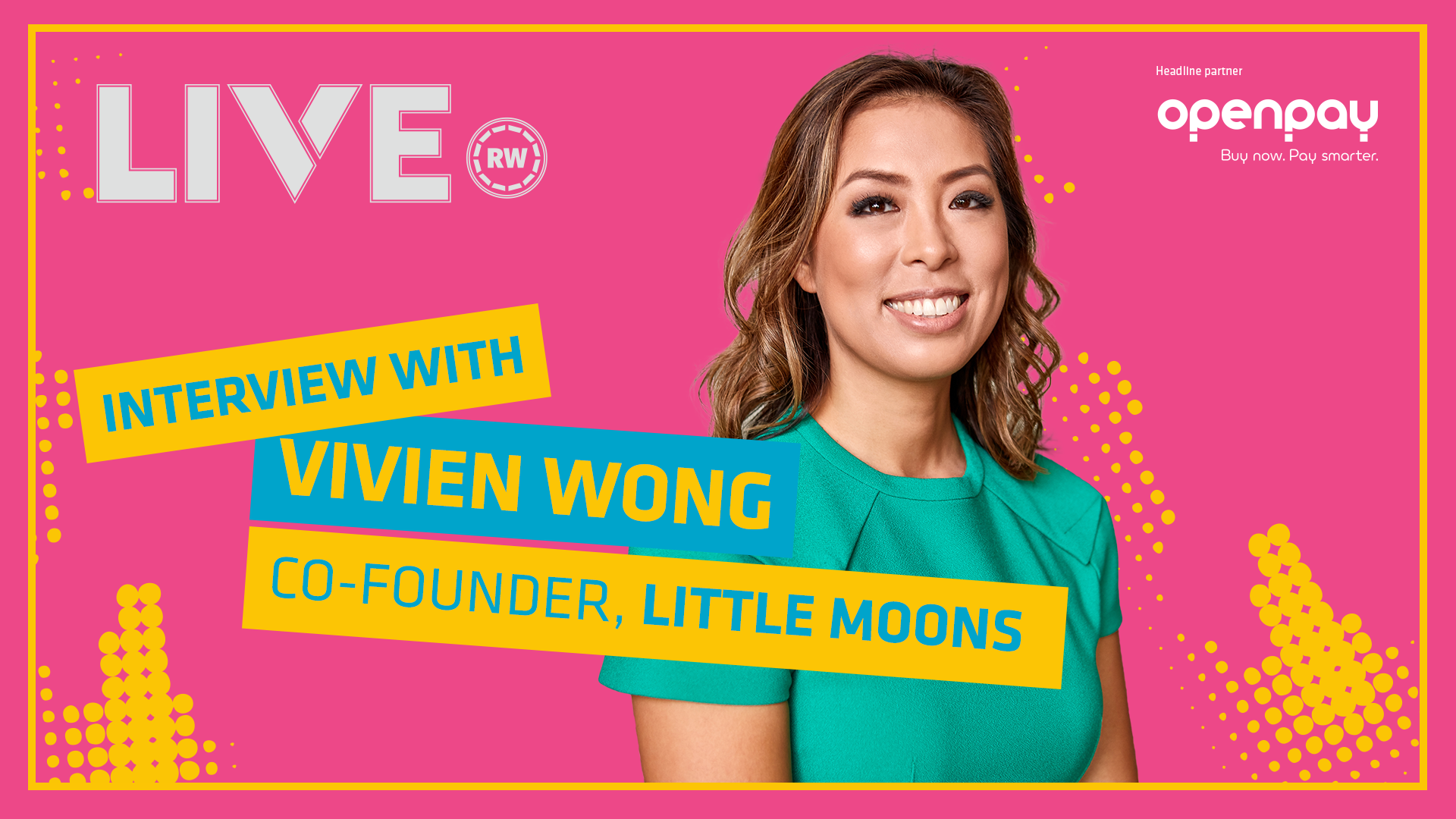 Retail Week Live 2021 is next week and we cannot wait to welcome you in person. We talked all things mochi and retail with Vivien Wong, Co-Founder, Little Moons to catch a glimpse of what is to come.
We interviewed Vivien Wong, Co-Founder, Little Moons to discuss how Little Moons were created, where they are headed next and Vivien's thoughts on retail.
Watch the full interview here to see just a portion of what is to come at the in-person event next week.
Here is what Vivien had to say:
1. How did Little Moons come about?
So we started Little Moons in 2010 when we saw a gap in the market for Japanese desserts. My parents had a bakery that made traditional Mochi and my brother and I thought it would be great to make the combination of mochi dough with ice cream and we thought it was a winning combination.'
2. Currently Little Moons are available on delivery services such as Ocado and Deliveroo, selling in the big grocers such as Tesco and also are available at your store in Selfridges and Westfield London. So what is next for Little Moons?
'We are going to continue increasing our capacity as demand for Little Moons grows and our next steps will be to develop the grocery market in France and Germany.'
3. What do you love the most about retail?
'I really like that it is a really innovative sector and it's really started to champion challenger brands, which has really suited us and I think it brings a real diversity of product to on shelf and I think it's a wonderful place for consumers to interact with your product on the shelf.'
4. What has been your biggest lesson from the past year?
'Our biggest lesson over the last year has been that though you can plan as much as you have, you have to go with the flow because there are lots of things that are going to change and you just have to pivot and reassess and react as best as you can.'
5. Can you tell us about a particularly pivotal moment in your career? A time you can look back on now and think 'yes, that was the instant everything changed for me'? And what sort of impact did that have?
'A pivotal moment in my career was when we launched into Whole Foods so we became a retail brand at that moment because we had only been a food service prior to that. And then when we launched in Waitrose, that was just transformative for our brand. It felt like we properly became a retail brand.'
6. What are going to be the biggest areas of focus for the next 18 months for your business?
'We have some exciting marketing campaigns coming up over the next 18 months and we've got some MPD that's coming up, which is obviously top secret.'