13 Jul 2020
Six top tips to help maintain a healthy work-life balance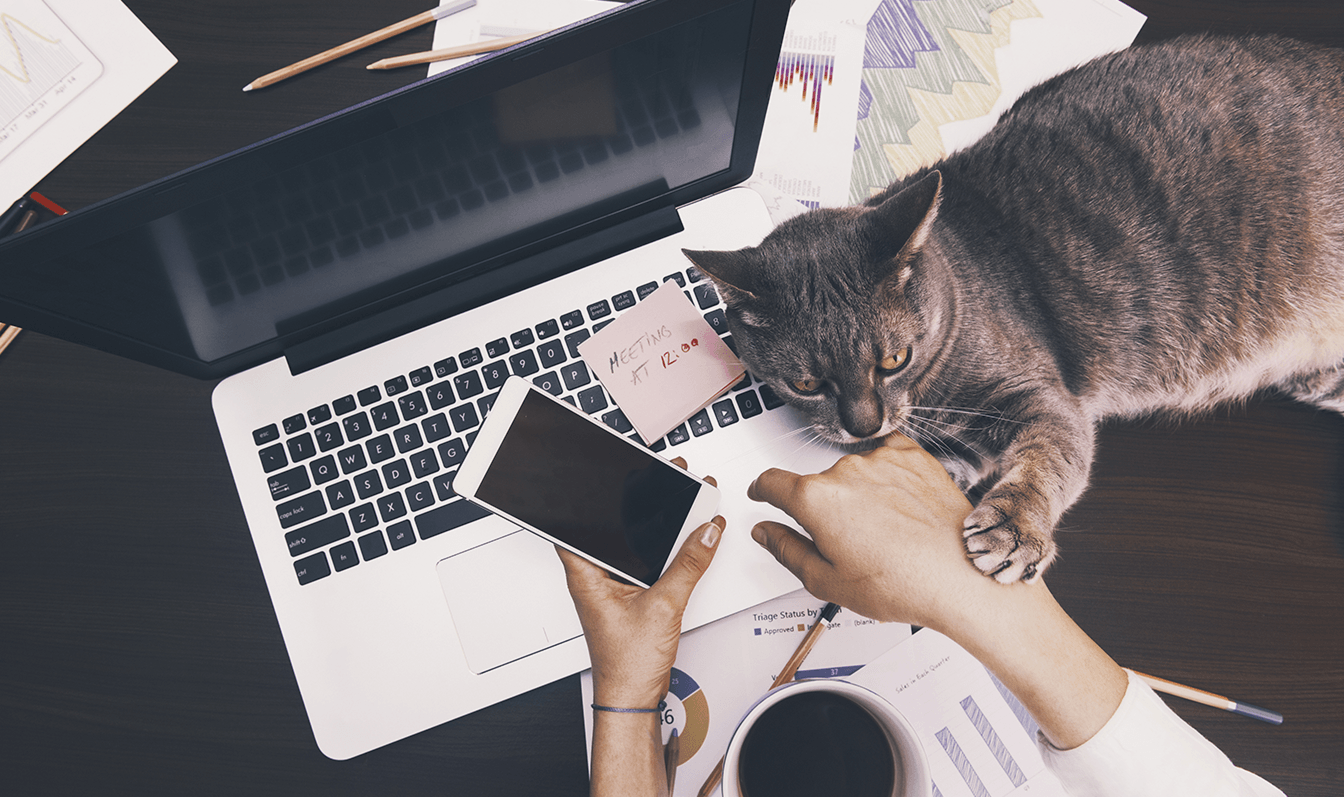 The global pandemic has changed how we live and work, maybe forever. Working from home can be hugely rewarding, but everyone is juggling lots of different challenges, and it's important to be kind to ourselves when things don't go to plan. In this blog we share six working from home tips from our Retail Week Live speakers, to help you maintain a healthy work-life balance.
Be transparent
Whether you're looking after a cat, a three-year-old, or you're having a socially distanced gin with the neighbour, being transparent about your working hours is important when we're all on different schedules. Louisa Ziane, chief operating officer at Toast Ale puts her working hours in her email signature, which helps to formalise the day as well as give her permission to not be checking emails when she's with her children.
Get creative
Angela Crouch, managing director at Resident UK, has rolled out a Community Online Academy which has online courses covering an array of topics such as wellness, learning and fun creative skills. The various teams get together every Thursday for a virtual lunch where colleagues talk about what they've been up to, whether that's new cooking wins, gaming or wellbeing tips.
When you hit a wall, go for a walk
Working from home provides more opportunities to make the best use of your time, but sometimes the best use of your time isn't at your desk. Julian Hearn, founder at Huel told us that when he runs out of steam or hits a challenge, instead of wasting time, he goes for a walk with the dog and listens to a good podcast for about an hour. This allows him to come back with more energy to keep working for the rest of the day.
Be present
The content team at Ogilvy carve out scheduled phone-free time in their breaks, helping them to limit 'social panic/fake news'. Setting dedicated time to watch a TED talk, read a book or play a board game helps them remember to switch off their devices and be in the moment.
Stay connected
How to keep your team connected and feeling supported has become a key priority for businesses during the crisis. Kelly Kowal, chief platform officer at Farfetch, recognised the importance of keeping up that human connection, and created a global Q&A Slack channel with the exec team, to ensure colleagues felt part of a community, even when at home. A problem shared is a problem halved, and having a forum for colleagues to ask open questions and get honest answers, ultimately helps them feel supported.
Make a daily task list
Louise Stonier, chief people officer at Pets at Home recommends segmenting what you do - and when - over the course of the day. She and her team put time slots against their to-do list and hold themselves accountable at the end of the day. She also suggests creating time at the start of the day to schedule in niggly house things, so they don't become a distraction.
Working from home will be a new normal after the virus. If you haven't already, try implementing some of the above tips to make your experience a little easier.