07 Oct 2020
Interested in livestreamed shopping? Here are the top four things to consider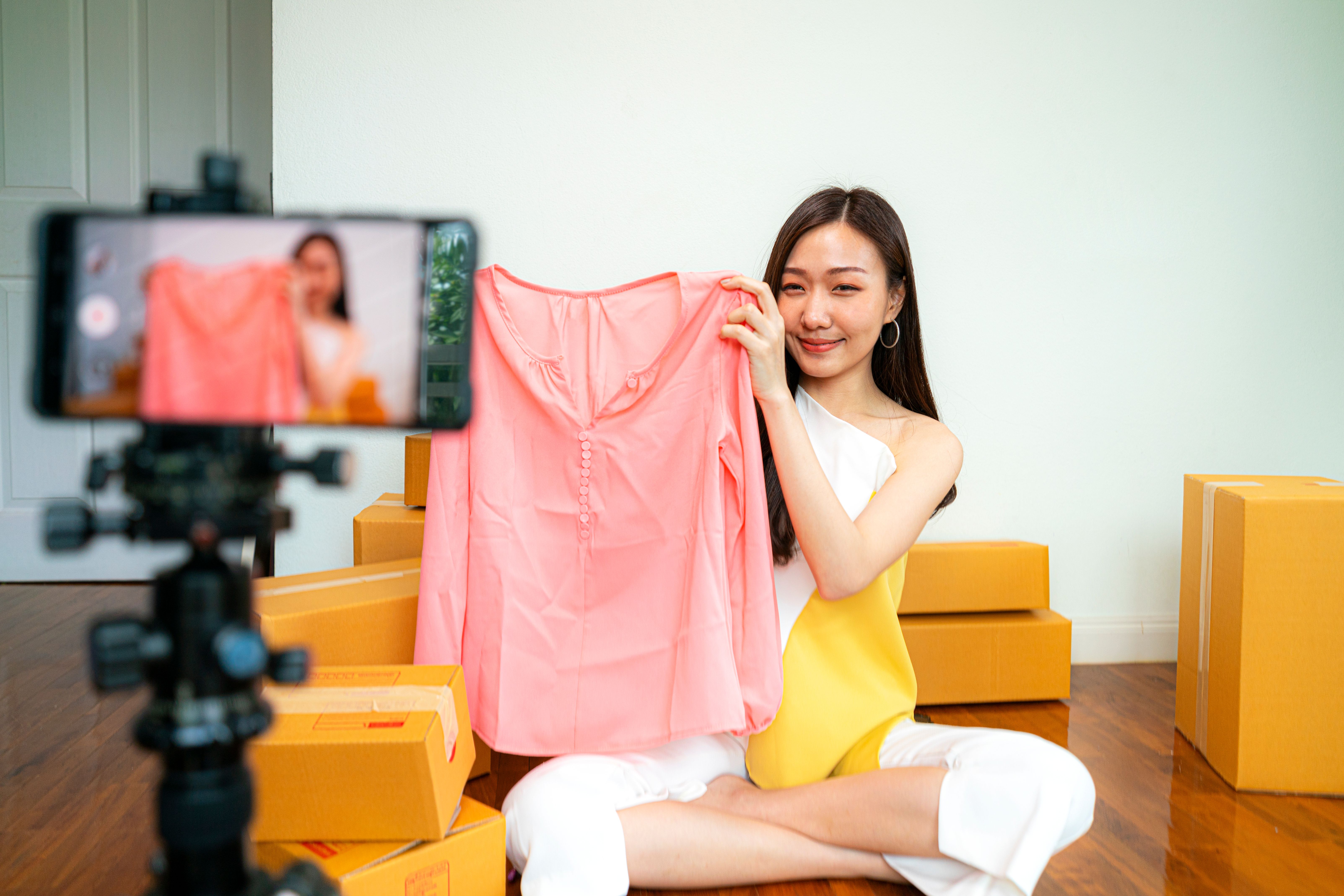 Livestreamed shopping has boomed in China in recent years, with WARC Data's latest research expecting sales to triple in value this year to reach RMB1.2trn (US$170bn). This equates to a tenth of all e-commerce value in China, a share which is set to rise to one-fifth in just the next two years.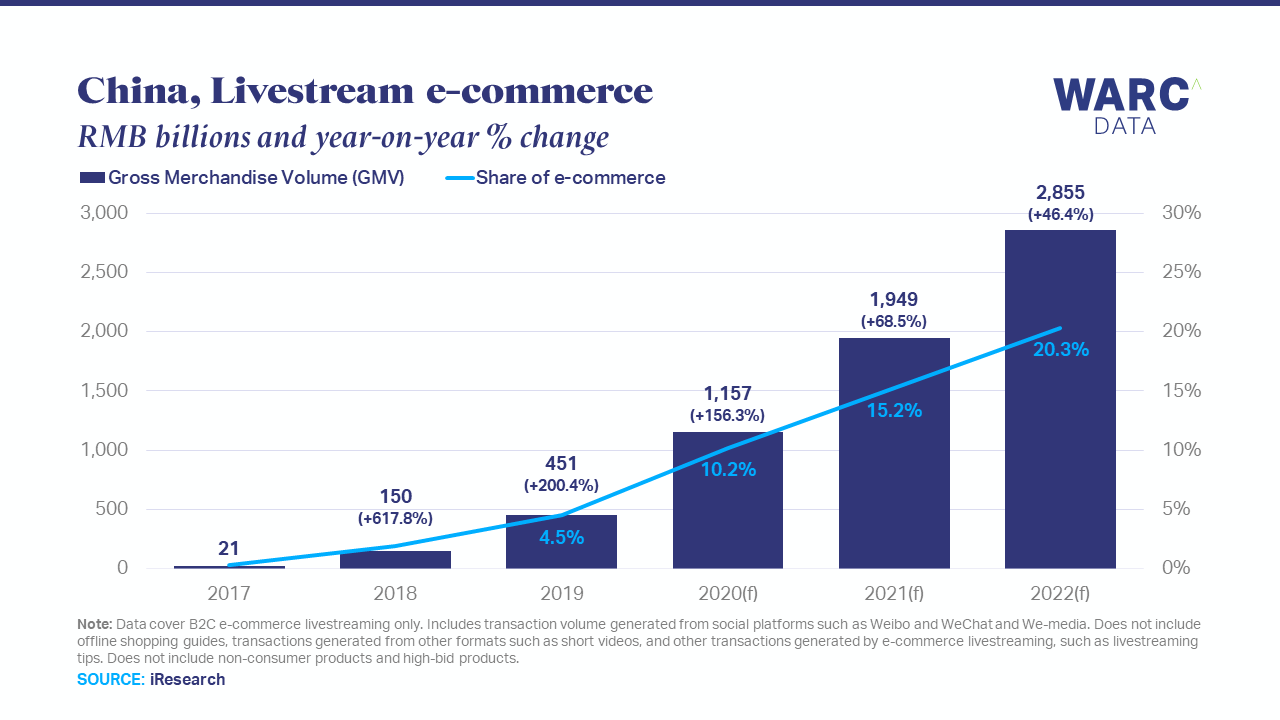 For brands and retailers considering the channel, here are the top four things to consider:
1. Focus on content and consumers
Livestreamed shopping isn't just a combination of video and a purchase button, it needs to entertain and educate consumers. The need for an engaging host, realistic product demonstrations, attractive pricing and the opportunity for customer interaction are all key in turning passive audiences into active buyers.
However, it's vital that this content aligns with the current brand experience, particularly for luxury products. French fashion house Louis Vuitton's livestream debut on Chinese social shopping site Little Red Book drew mixed responses, as some felt the execution didn't reflect the brand's premium offering. This has the potential to alienate existing customers and confuse potential buyers.
2. Don't rush, look more broadly
It's also important not to rush onto the livestreamed shopping bandwagon – the channel needs to fit into a broader selling strategy. In China, one-third of consumers are spending more via social media livestreams, but this isn't the only channel to see COVID-induced growth. Group buying with a discount and one-on-one selling through brand reps, for example, have also risen in popularity.
Delivering a seamless customer experience across traditional, livestream and other forms of commerce will bring greater long-term benefit than a set of entertaining 60 minute videos.
3. The fun doesn't stop when the video ends
If livestreamed commerce is a form of 'shoppertainment', why stop there?
How products are packaged and delivered is a great opportunity to be creative, and unboxing can provide an additional moment of engagement. The best brands will be able to surprise consumers with this and not fall into the trap of using excessive or unrecyclable packaging.
4. You don't have to jump into the deep end
If you're still unconvinced of the channel's potential, you don't have to jump into the deep end. Livestreaming content without a strong commerce element can provide a useful testing ground on how to engage consumers with video, without the risk of product failure.
For sports brand Nike, this involved creating Just Don't Quit, a livestreamed workout on TikTok and WeChat that maintained a social connection with customers during lockdown. For brewer AB InBev, entertaining audiences with a daily concert series was a successful way to tap into the growth in watching online video content.
Running multiple livestreams (AB InBev created over 500) also allows for experimentation with different formats to find what works best. If and when you want to include a shopping element, this testing means you'll have a strong framework for success ready to use.
It's still early days for livestreaming in the West – 43% of Chinese consumers aged 15-29 engage with any form of livestream content, compared to just 19% in the UK and US – but brands and retailers that follow this advice will be well placed to capture consumers as the trend develops.