03 Sep 2021
How established retailers can beat startups at their own game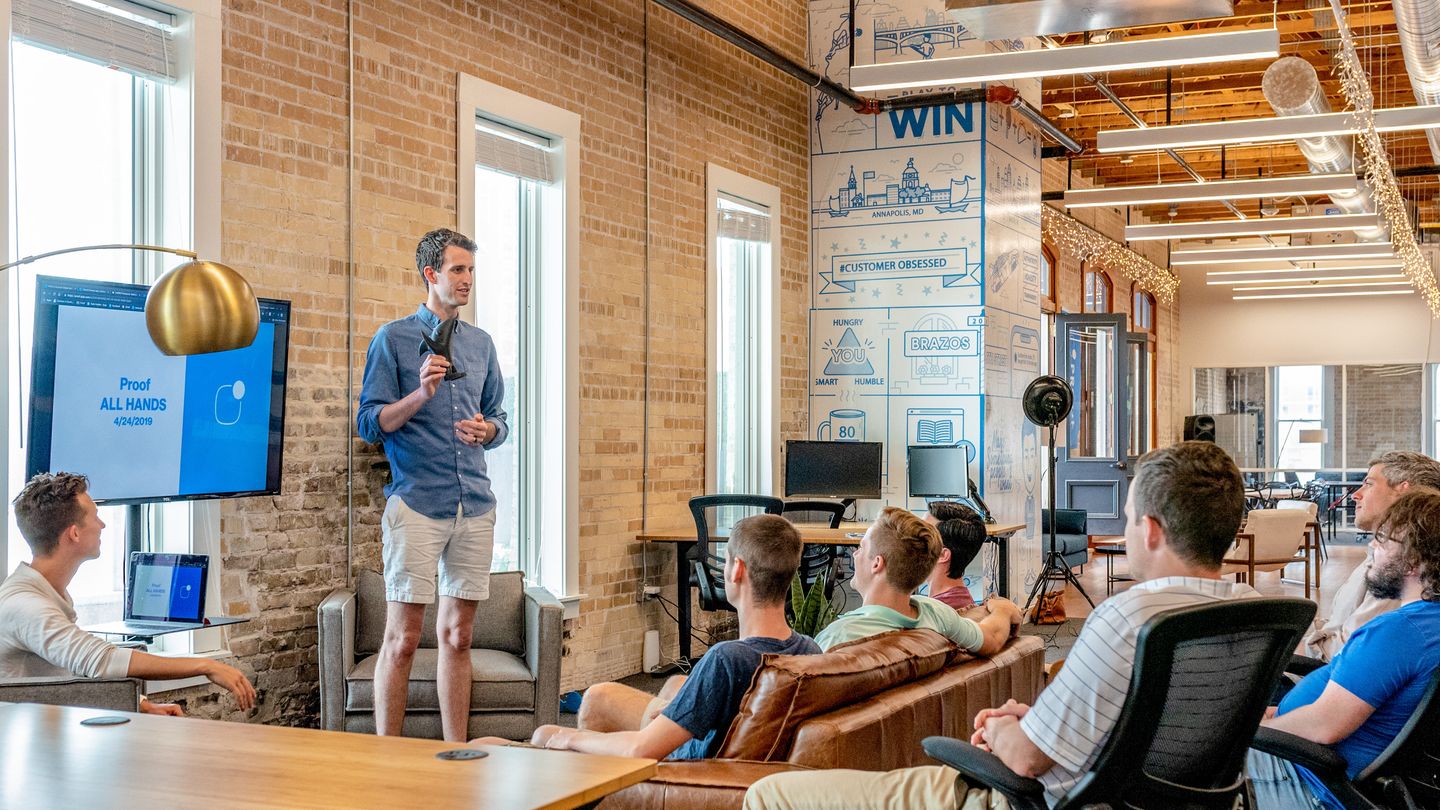 How established retailers can beat startups at their own game
Strategy
The last few years have been transformative for almost every industry in our corporate landscape, perhaps none more so than retail. Rapid tech advances, constantly shifting customer behaviour, and the arrival of new disruptive market entrants have led to a highly saturated and competitive market in which only the fastest and most innovative players thrive.
These factors have opened up spaces for smaller, agile, tech-forward start-ups to move in with novel products and services - leading to the view of corporations as slow, antiquated and too stuck in their own ways to compete.
So how can established retailers gain a competitive edge?
The truth is that most enterprises already have all the assets needed to dominate their markets. I'm talking about resources, talent and funding that start-ups can only dream of. It's just a matter of identifying the right opportunities, leveraging their unique resources and turning them into measurable growth and profits.
Here are just a few ways you can make it happen
1. Scan the market for untapped opportunities
Scanning the market for untapped opportunities is a highly effective way to diversify your portfolio and expand past your core business. It gives you a clear overview of the possibilities within (or adjacent to) your industry and is basically the first step in creating a roadmap for your growth strategy. Here are just a few of the things you can do to get started:
Conduct a market deep dive
Block out some time with your team to discuss some of the high potential growth areas you'd like to explore. You can use a variety of tools and resources to enhance your research, including industry verticals mapping, market sizing and consumer trend deep dives.
Run a scoping sprint
Market deep dives often yield numerous promising concepts, but not all of them can be developed (at least not immediately). Scoping sprints enable you and your team to evaluate your identified growth areas and eliminate the ones that don't complement your corporate assets.
Choose your high potential growth area
At this point, you've already done most of the groundwork needed to identify your new growth area with untapped opportunities. Make your final selection based on criteria relevant to your desired growth goals, e.g. consumer trends, corporate assets you wish to leverage etc.
Keep in mind that although it can be comfortable to stay within your industry, exploring new areas adjacent or completely outside your industry tend to provide the most valuable insights and enable you to use your existing resources in new and out-of-the-box ways.
2. Innovate from the inside out
Nowadays, on-time arrivals, competitive pricing and seamless checkouts are the norm, with additional perks needed to differentiate your company from countless start-up competitors - all hungry to move in on your customer base. In other words, innovation is essential in every area, from your product to your customer experience.
Leading retail enterprises like Walmart, Amazon and Nike have mastered the game by having dedicated innovation teams in place to constantly re-imagine and heighten their products and services. These teams work autonomously from the rest of the company, testing out new concepts, gathering customer feedback and building game-changing initiatives to drive the business forward.
Having a dedicated innovation team enables companies to more effectively identify, validate and scale new solutions with the speed of a start-up - essentially innovating from the inside out.
3. Know your corporate venturing tools
The best way to validate new initiatives and find out if they really work is by turning them into actual ventures and observing the value they can bring. The trick is to start small, test early and make quick iterations as you go, scrapping the bad ideas and scaling the good ones to strengthen different areas of your business. In a nutshell, that's what corporate venturing is.
However, before you can start, it's important to know the types of corporate innovation tools at your disposal. Here's a brief description of each (there are sixteen in total):
Corporate Venture Capital (CVC) - Using equity investments to target start-ups of strategic interest.

Mergers & Acquisitions (M&A) - Purchasing promising young start-ups to access new technologies or markets.

Corporate Accelerator - Highly structured programs that provide start-ups with the facilities, resources, and expertise needed to speed their product development and time to market.

Corporate Incubator - Mentoring and value-added services to support entrepreneurs building viable, market-ready concepts. A corporate incubator starts even before the idea is created.

Venture Development Studio - Aka start-up studio, company builder or venture builder, is a structure that creates start-ups based on shared resources and a multidisciplinary team. It provides Start-up as a Service.

Strategic partnerships - Creating an alliance to co-develop a product or service.

Hackathon - A corporate innovation challenge where participants can present promising new ideas and solutions for further development.

Acqui-Hire - The process of acquiring a company to recruit its employees without necessarily showing interest in its products and services — or its continued operation.

Sharing Resources - Granting start-ups access to resources in exchange for getting closer to the entrepreneurial ecosystem.

Excubator - This structure lets development studios use their own external team to carry out venture projects on behalf of a third party, individual or company.

Entrepreneur-In-Residence - An informal and usually temporary position created to do things like introduce new business models, technologies, and strategic partnership opportunities.

Challenge Prize - An open competition that focuses on a specific issue, incentivising field innovators to develop the best solution.

Scouting Mission - Appointing an individual within a given industry to scope out innovation opportunities relevant to the corporate strategy.

Employee Jurors/Mentoring - Team members participate in start-up competitions to spot emerging technologies or business models early.

Corporate University Partnerships - Collaborations between corporate R&D departments and university researchers to find promising ideas for further development and investigation.

Licensing - This process enables companies to apply innovations developed by start-ups to new markets, industry sectors and customer segments.
Depending on your resources, growth goals and corporate assets, you can choose to work with one or more of these tools simultaneously. For example, many retail companies (e.g. 7-eleven, Walmart, Lego) have CVC arms and separate corporate incubators and accelerators, each tackling innovation through different projects.
4. Create a corporate ecosystem
Corporate ecosystems are collaborative networks of businesses that work together to build and distribute products and services. These networks include suppliers, distributors, customers, and government agencies (among others). The approach brings together different industry players and pools their ability to learn, adapt, compete, and innovate, exponentially increasing their chances of success.
Companies that are part of a strong corporate ecosystem are harder to compete with because they have an entire network to back them. In other words, any new entrant moving in on their turf is not competing with a single business but with the entire ecosystem. Here are some of the things you should consider when putting together your ecosystem strategy:
The value exchange
When creating your ecosystem strategy, the first thing you should consider is the type of value you wish to capture from it. What can you offer? What can you gain?
The roles involved
Each player delivers a piece of the consumer solution or contributes a necessary capability. Would you rather act as the architect, an enabler or as a participant?
The terms
Under which condition is the ecosystem developed and sustained over time. How will new entrants access the ecosystem? Is it possible to be part of other ecosystems as well?
Final thoughts
Although the above strategies and techniques are all effective ways to accelerate growth, create new revenue streams and tap into new markets, it doesn't happen overnight. It's a trial and error process where the goal is to test promising new ideas and learn as you go, moving forward with the good concepts and scrapping the bad ones quickly.
Each venture, whether it fails or flourishes, will provide an endless amount of valuable insights about your customer, their needs and the type of experiences that will keep them coming back for more. By leveraging your existing corporate assets to create multiple ventures, you'll have access to knowledge that no young, underfunded start-up can compete with, enabling you to dominate the competition and maintain your lead position in the market.
This is how you beat the disruptive start-ups biting at your heels.
Book Your Spot Now or Register Your Interest now for Retail Week Live 2021.
Thomas is the co-founder and managing partner of Bundl, who help corporations build venture strategies that leverage their unique assets to accelerate growth and create new revenue streams for the future.