Connie Nam, Founder and CEO of Astrid & Miyu explores the last 18 months and her love of retail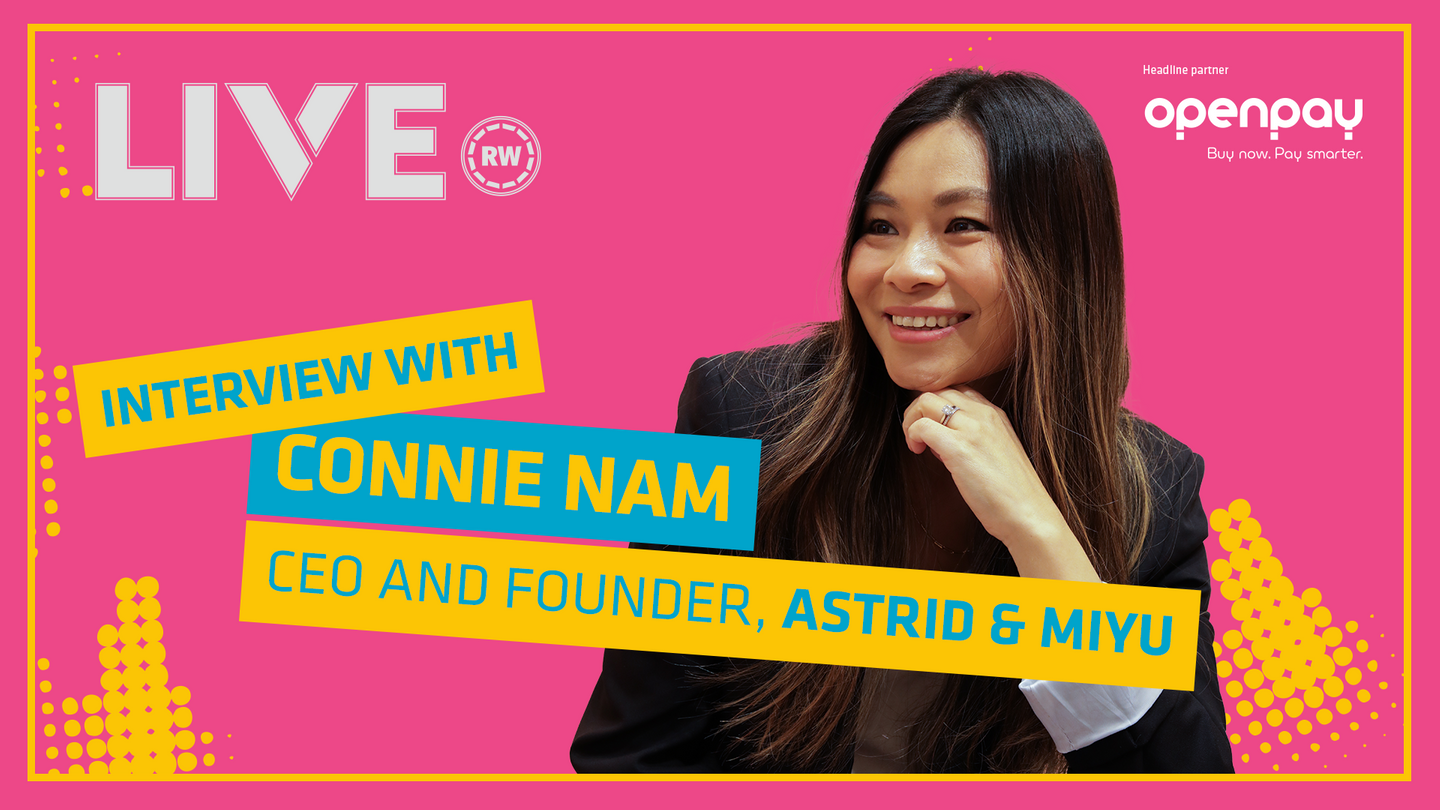 Retail Week Live 2021 is approaching fast. Join the excitement for the first in person Retail Week Live since March 2019 as we talk through all things retail with Connie Nam from Astrid & Miyu.
The last 18 months has been a rollercoaster of impacts on Retail, some positive and some negative.
Join us as we get a glimpse of one of our wonderful speakers for Retail Week Live 2021, Connie Nam, CEO and Founder of Astrid & Miyu. We talked all things retail, asking Connie to give us insight into her world during Covid.
Watch the Interview here.
1. How was Astrid & Miyu impacted by the pandemic and stores having to close?
'We obviously had to close down all of our stores which was 50% of our revenue so revenues were hit so we really had to preserve cash during that time, so just cutting down cut down all of our marketing budget and all of our variable costs. Luckily after the first month online sales had picked up so the impact was not as big, which was a blessing for us.'
2. How did you cope with those challenges?
'So firstly managing cash flow, working closely with our finance team, just working out what costs we could cut to make sure that our business survives. But also making sure we communicate to our customers and our staff to make sure that they feel secure, just communicating and being transparent with everything was key during that period.'
3. What has been your biggest lesson from the past year?
'I would say communicating constantly and being transparent with staff and customers which we have always done but it has been really heightened during this period. That has been really important. Also speaking about what matters to us and taking care of our community, giving back.
4. What do you love the most about retail?
'So many things! I love that human touch, the fast moving nature of retail and I love how everything is tangible and we can get instant feedback. And the best thing for me personally is when I see our customers in the tube or in the super market wearing our stuff I am always tempted to be really creepy and go up to them and be like where did you get those earrings.'
5. Can you tell us about a particularly pivotal moment in your career? A time you can look back on now and think 'yes, that was the instant everything changed for me'? And what sort of impact did that have?
'I don't think there is one instant per say, but I think just realising and making that mind shift from being a founder to a CEO was a pivotal moment for me because it is a completely different role. Founder is creating something and CEO is letting other people create and really being able to empower other people rather than myself. So having that mind shift has been a huge life moment for me, but that has been a very gradual process.'
6. What are going to be the biggest areas of focus for the next 18 months for your business?
'That is a really good question. We are getting ready to expand internationally, I feel like we have created a really good cult status in London and the UK. We started looking into Germany, so we launched our German website and later this year we are going to relaunch our US website and we are planning on opening stores internationally next year, so we are just getting ready for that Global expansion.'
7. What will you be speaking about at Retail Week Live?
'So I will be speaking about brand collaborations which is a huge part of our business development and our brand expansion and I see a lot of brands doing that especially direct to consumer brands. So I will speak about brand collaboration in the context of direct to consumer space.
8. What are you most looking forward to at Retail Week Live?
'I am really looking forward to connecting with different people and being inspired.'