A new winning marketing strategy for retailers in the 'privacy-first' internet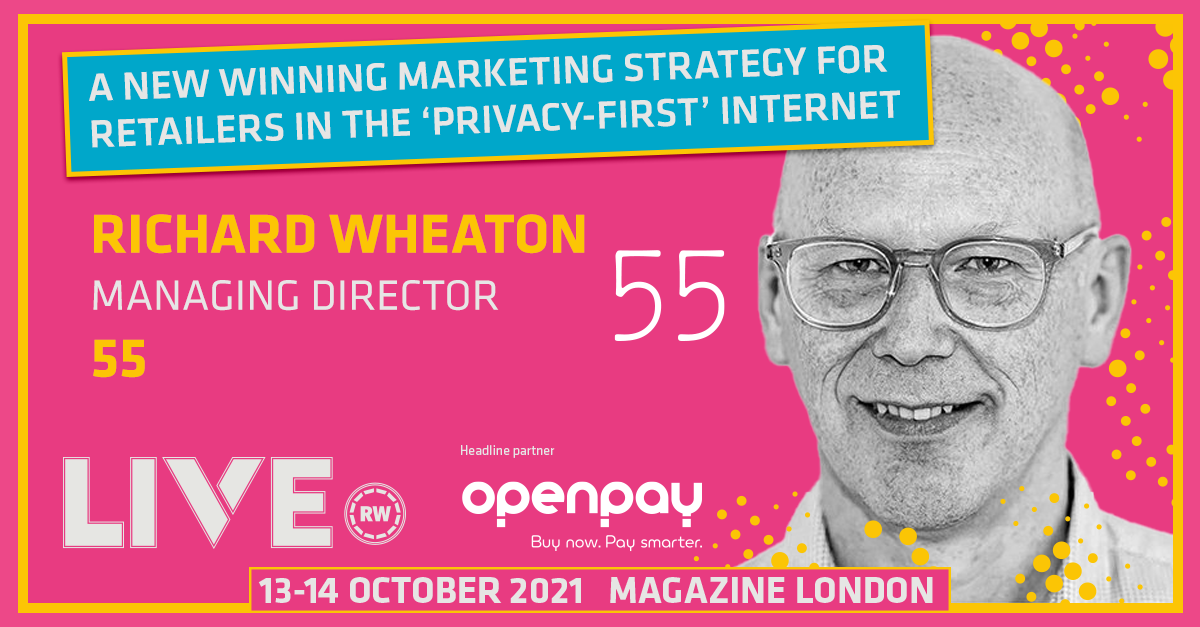 It is a given that retailers must stay up to speed with changing consumer behaviour and trends. When it comes to physical retail, this ability to examine the behaviour of customers and provide the right products and the right offers has enabled top-performing online retailers to stay ahead of the competition. Yet this mindset often hasn't been applied to digital marketing. A one size fits all approach has often been the approach with generic marketing blasted out, reliant on 'lookalike audiences' based on previous browsing behaviour. Actual customer data based on instore purchase behaviour has largely been ignored.
It is now urgent that retailers develop an entirely new approach for their online marketing. Additionally, the old method of relying on third party cookies for marketing and measurement purposes are soon to be no longer viable, with Google's announcement on its move to a 'privacy-first web' indicating that they're following in the footsteps of Apple in regards to user privacy. For years digital marketers have relied on the dropping of third party cookies, to specifically target individual users based on their previous browsing behaviour, but recent moves from the big tech platforms towards a more anonymised world on the internet are changing the data landscape dramatically.
We commissioned a new YouGov poll of UK businesses, and the results highlight the need for UK retailers to adopt new methods to continue to build meaningful online relationships with consumers. It also reveals the sector's need to embrace data collection best practices in order to comply with the legal requirements.
This survey, which interviewed marketing personnel across more than 500 UK businesses of various sizes from small to large enterprises, highlights a significant gap between the intentions and the actions of businesses. Compared to other sectors, Retailers are among the least prepared for challenges that all UK businesses face in following best practices in digital marketing, and the majority are not complying with the data privacy laws that are now in place. Marketers in the Retail sector reported the most ardent support from their CEO and senior leadership for digital, but only 23% stated that their company had a fully formed strategy or were in the process of developing one. Nearly a quarter, 23% reported that their company had not yet started, and 32% stated that there was no intention to do so.
With the dramatic switch in consumer browsing and buying behaviour towards digital channels in the past 18 months, the internet has become a critical channel for enhancing the buying experience and so this was a surprising finding. There are opportunities for retailers to gain competitive advantage from sharpening their digital tactics to better serve their customers. Whether this means finding smarter ways to re-engage with customers who have filled a digital shopping-basket and not completed the transaction, or browsers who are repeatedly viewing products in short periods of time but not quite feeling ready to close the deal and press the "buy" button… We would expect retailers to be exploring the numerous ways in which they can use data from their customers' online buying behaviour to improve their sell-through and to help those customers make the right choices.
The survey was also motivated by the recent introduction of data privacy laws and stricter privacy measures by the big tech platforms, including Apple's ITP blocking all 3rd party cookies on Safari browsers and their iOS 15 operating system update that limits pixel tracking within Emails, plus Facebook's requirements around Aggregated Event Measurement to enable compliant and robust pixel tracking on certain browsers. We sought the voice of retailers to understand whether there had been a positive or negative impact on their business's ability to accurately target customers, or indeed whether it had made no difference?
Recently introduced restrictions on the ability of marketers to capture data on their website and app users' behaviour led to marketers across all business sectors reporting in the survey that they had experienced a negative impact from these restrictions. However, retailers reported the highest drop off in numbers within their user-based Analytics reporting. Among those who had acknowledged the negative impact of the changes, 67% of retailers reported a drop-off in the Analytics reporting, compared with only 33% in respondents in Finance and 50% in IT and telecoms. This is explained through the 55% of retail respondents who have not started looking at a strategy for a cookieless future (even though they are aware they need one) or do not intend to develop one.
Most worryingly, 75% of respondents claim to be aware of UK laws for privacy and compliance with the data laws, and yet when asked whether their customers are able to opt in or out of communications using a consent management tool (CMP), only 45% of companies surveyed gave a positive response. UK law now requires all websites to provide customers with these options. It is clear that the majority of senior marketers are unprepared for the new privacy-first internet and the ability to target customers based on previous browsing behaviour.
The new rules around digital marketing and consent are complex, varied and changing. It is therefore perhaps no wonder that confusion arises about what is allowed in terms of targeting customers, now and in the future. While the cookieless future may be some years off, it is imperative that marketers have a plan in place for how they can target customers in the future. With the old strategy of dropping third party cookies no longer an option, doing nothing is simply not an option. With only 1 in 4 currently doing anything about a strategy, this should be a 'wake up call' to marketers. The good news is that many have a treasure trove of first party data that can be used as an alternative source of data to encourage more sales and understand audiences. It is vital to work with the right experts to unlock this data, particularly given the concerns senior marketers have relating to the skills of the inhouse teams.
Richard Wheaton, Managing Director of 55