02 Feb 2020
8 lessons brands and retailers can learn from dating apps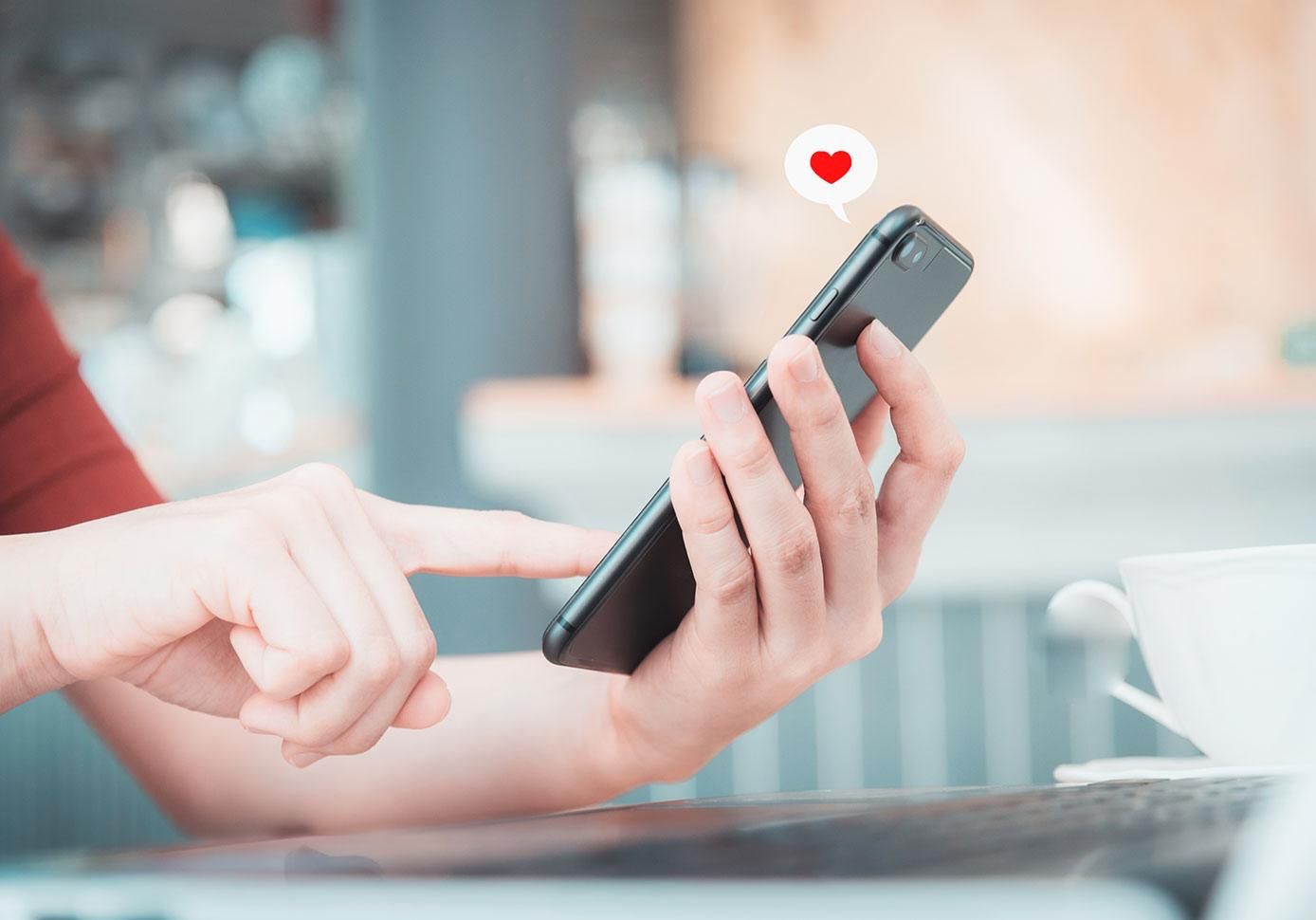 What can brands and retailers learn from the likes of Hinge, Tinder, Happn, Grindr and Bumble? Quite a lot, actually. Yes, their 'products' (in this case people seeking connections) are bit different from retail products. But the challenges these companies face, and the growing number of ways in which technology is helping them overcome these challenges and connect with their users, have more in common with retail than you might first think.
Retailers have the challenge of cutting through the noise of the bustling markets they trade in and connecting with their customer in a personalised and meaningful way. Dating apps are no different, and they do it well at massive scale (50 million people globally are reported to use Tinder per month, with 12 million matches per day).
Here are 8 lessons retailers can learn from dating apps:
A lesson in customer personalisation – dating apps are geniuses at how they collect, democratise and then weaponise their data in order to make connections between users' profiles
Mastering data lakes – dating apps are excellent at democratising and weaponizing data, at such scale and across different markets. Retailers and brands could look at dating apps for insight into what skills and tools are necessary to be able to nail this
Obsessing over customer experience - collecting data on their users and then delivering on user insight in real-time are dating apps' bread and butter. They have a tonne of data on their users – anything from their age, to their place of birth, their job, whether they like avocado on toast in the morning, etc... All this data gives the app developers more information and insight into the types of things their users like, allowing them to know and understand their customers better and constantly improve their users' experiences
Software developers can learn how to gamify app processes – dating apps are designed to be easy to use and fun. Are there ways retailers' apps could be more 'gamey'? How can retailers make their online customer experience more engaging by making choice more fun, rather than something daunting? Is gamification the secret to high levels of engagement?
Stay true to your brand values – dating apps are great at establishing and maintaining their very distinctive brand voices and USPs, creating active communities of people within their brand parameters. They're also very good at conditioning their users to the set-ups and language they use, so much so phrases like 'swipe right' have entered the public vernacular
How to venture into fresh waters – dating apps usually operate across different geographies, using data and technologies to hyper-localise their customers' experience. This also helps them learn about the new markets and reduces the risk of entry. How can retailers do the same?
Creating new environments to heighten user experiences and link up the online and offline – look at dating app Bumble for example, who opened up a physical space "designed to embody Bumble's digital experience in physical form" to host dates and other experiences, creating "a safe space where guests can expect complimentary entertainment, drinks and snacks, and interactive sessions with thought leaders and entrepreneurs." What can retailers learn from this in terms of creating an opportunity to connect with their customers in physical environments?
New product development (and not just the digital kind) – Hinge is a great one to look at for this. They've just entered the retail sphere (welcome, Hinge), and have created a new line of products which are intended, like their app, to be 'deleted'. The Hinge Shop is a space where fans can purchase products that are designed to be destroyed, or deleted. Think bath bombs, s'mores kits and beyond. This is a really clever way of leveraging your brand message and customer insight into new product development, tightening your relationship with your users and customers, and extending your brand values and purpose beyond the app
And on that note.. we're excited that Justin McLeod, Hinge's CEO & Founder, will be taking to our mainstage at Retail Week Live. Don't miss his keynote on 25th March.
There is loads to be learned from looking at industries that are different to yours. At Retail Week Live we have gathered the best of the best to from around the globe to bring you up to speed with some of the amazing things they are doing that you may never have heard of. If your customer, your purpose and driving engagement and loyalty are at the top of your priorities you need to be there.
View the agenda here