Retail Transformation Show
Media & Industry Partners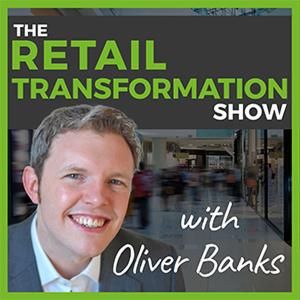 The Retail Transformation Show is the podcast aimed at helping you win when it comes to transforming your retail business and operation.
Hosted by Oliver Banks, this weekly podcast gives you the insight, the ideas and the inspiration to beat adversity and successfully evolve for the new world of retail.
Oliver Banks is an independent consultant helping retailers and consumer facing businesses to transform their retail operating model and deliver changes to get fit for the future.
>> Want to listen to the Retail Transformation Show but don't know how to listen to podcasts? Just download a podcast app on your phone and search for "Retail Transformation Show." Look out for a new episode every week.