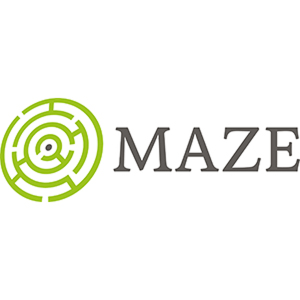 We are Maze, and we help retailers to change the behaviour of frontline staff dramatically.
First we detect the key behaviours of your most successful store colleagues. Then using the Maze APP we train the rest to help themselves, and each other, to adopt those behaviours day to day.
This enables store colleagues to train everyday and focus on what matters most! We embed all the above plus sophisticated customer insight into our Maze APP.
The results are impressive – and measurable.
Our methods have already proved successful for global clients like Nobia, Grand Vision and Specsavers.
Those clients have seen the benefits of the way we support customer-facing colleagues to 'train every day'. We calculate the drivers that impact your KPIs (NPS for example) to build a framework of facts which reinforce the soft skills of behaviour that creates highly-satisfied customers.
Over Specsavers 32,000 employees, across 10 countries and 1900 stores use the Maze APP to 'train everyday'
Contact: Jim Nicholson
Tel: 07771 978172
Email: jim@mymaze.com
Address
2 The Calls
Leeds
LS2 7JU
United Kingdom