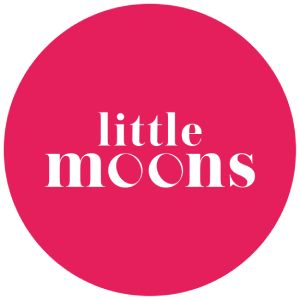 Little Moons was started by siblings Vivien and Howard Wong in 2010 with the mission of being an unordinary company making extra-unordinary ice cream.
It took them two years to master the mochi-making process and perfect the ice cream recipes, working with top chefs and using quality ingredients to create the perfect flavour combinations. Each Little Moon is lovingly made to create little lifts that spark positivity.
Today, Little Moons is bringing the spirit of snacking to the ice cream category and is Europe's leading mochi brand with one of their treats enjoyed every second.
Little Moons mochi bites are made by wrapping bite-sized balls of creamy artisan gelato ice cream in a layer of soft and delightfully delicate mochi dough. Mochi is from Japan and is a rice flour dough that has been steamed and pounded to give it its distinctive and delicious soft and chewy texture.
Little Moons are free from artificial flavourings, colours and preservatives and are suitable for vegetarians. There are 14 delicious flavours to choose from, including Vegan Tropical Passionfruit and Mango, Belgian Chocolate Hazelnut, Himalayan Salted Caramel, Vegan Belgian Chocolate, Creamy Coconut, Alphonso Mango, Uji Matcha Green Tea, Summer Strawberries and Cream, Madagascan Vanilla, Honey Roasted Pistachio, Yuzu Lemon, Summer Raspberry and Italian Roasted Hazelnut.
The Little Moons' range are available from leading retailers such as Tesco, Morrisons, Sainsburys, Ocado, ASDA, Waitrose and Wholefoods. They are also available from Little Moons own concessions in Selfridges Food Hall and Westfield London.