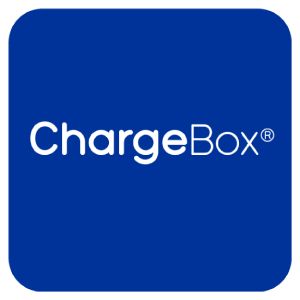 The ChargeBox Story
Since 2005, ChargeBox has led the way in providing out-of-home charging for mobile devices. We are the experts in helping companies to keep their customers charged and connected.
Our clients benefit by improving customer satisfaction and loyalty, increasing footfall and spend while ensuring their customers are always able to use their smartphones for payments, vouchers, loyalty cards, and critical apps. As a result, customers experience reduced stress and anxiety from low batteries and feel safe in the comfort of knowing they can securely charge mobile devices and stay connected to their loved ones.
We specialise in mobile charging for retail, transport, healthcare, education and the events sector. On purchase or rental basis, we can provide 'stay and charge' or 'lock and leave' solutions either standalone or integrated.
Our British designed and manufactured solutions, which include our patented 'Smart Lock' system, have delivered more than 50 million out-of-home device charges worldwide at over 2,000 points globally such as train stations, airports and stores, through major sports and music events to industry conferences. All of our solutions feature Fast Charge capability plus ultra-robust charging cables for the latest devices and are backed by our real-time monitoring system that provides a safety and security audit trail, and usage statistics and also enables our service team to ensure every charging point is working at its optimum.