12 Dec 2019
Will AI and machine learning replace human thinking?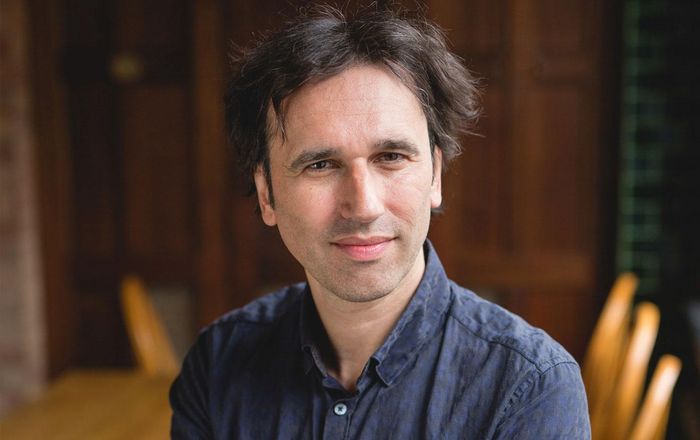 From I, Robot to The Matrix and Ex Machina, we've all seen countless adaptations of Hollywood's future-gazing vision of artificial intelligence. But with 2020 just weeks away, the last decade has been instrumental in showcasing the realities and capabilities of AI and machine learning, which has led many to question if it can indeed replace human thinking.
Whether for or against machine learning, recent technological advances have completely transformed how we live - one area in particular where it's had a significant impact is the way we monitor our health. Benchmark innovations include wearable tech, self-diagnostics, mobile health management, food intake trackers and food discovery. The integration of AI in these applications has given way to an opportunity for consumers to experience a far more personalised offering based on their individual lifestyle preferences.
Looking specifically at food, the potential to deliver personalised nutrition has evolved tremendously through the use of technology. A study conducted by Spoon Guru with assistance from the British Dietetic Association (BDA)[1] revealed that Spoon Guru's pioneering AI-powered technology can perform as precisely as qualified healthcare professionals in recommending suitable foods to people with nut allergies. The technology was found to be 99.3% accurate and it also made fewer errors (0.2%) than healthcare professionals (9.5%).
With over 20% of the UK population affected by one or more allergic disorder[2], the impact a food allergy has on the quality of life goes beyond the avoidance of specific food items. The research suggested that in families with food allergies and intolerances, parents may limit activities outside the home, grocery shopping is difficult, and social anxiety levels are often increased. This is why now more than ever the development of safeguarding technology for food discovery is so important. But instead of rendering human thinking inferior to machine, the research showcased how AI can be an invaluable tool in a healthcare environment, to enhance human expertise and accuracy.
It's no secret that we're living in the height of the AI boom, and focussing on how emerging technology can impact accuracy will not only help allergy sufferers find safe food products but also amplify how healthcare services treat and manage allergies. It also provides reliable solutions to retailers keen to extend their personalisation offering to consumers to cover any type of dietary requirement, health objective or lifestyle choice. However, this isn't exclusive to healthcare or grocery retail and e-commerce but has the potential to transform all shopping experiences including instore. Furthermore, there are many conceivable applications in other sectors including food service, hospitality, food manufacturing, and even tourism. After all, people have very specific requirements and technology is a great enabler to help people lead better and healthier lives whilst removing the hassle from the food search and discovery process.
In conclusion, AI and machine learning should continue to be used in tandem with human thinking to push innovation forward. Einstein said it best when he mused, "No problem can be solved from the same level of consciousness that created it".