30 May 2019
What we learnt at Retail Week LIVE that we will solve at Tech.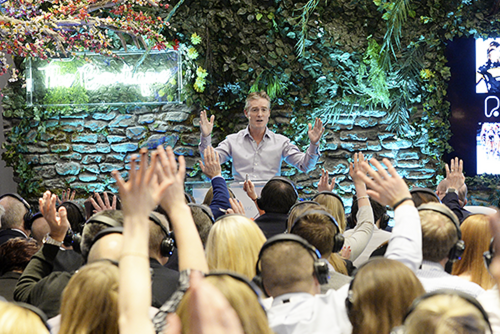 There's no denying the immense uncertainty facing our industry. Recently, I heard Walmart International boss Judith McKenna say that the, "Fundamental shape and dynamics of the market," have changed over the past decade. Arguably, the pace of change has sped up considerably in recent years. So, when technology, people and processes are evolving so fast, how are we meant to make sense of it all?
When I created the Retail Week Live 2019 programme, I wanted to create an event that gave retailers the tools to both survive and thrive in this market. In the thick of the two days at the Intercontinental O2, London, I was able to pick up a few hints and tips myself. In the spirit of creative collaboration, a key theme at the event, I wanted to share my learnings with you. I'm delighted these themes will be tackled at Tech. in October.
Tackle the challenge head on: Retailers have a responsibility to take care of their workforce to nurture their development, both personally and professionally. But what happens when technology has fundamentally altered the future of that workforce? Kinsey forecasts that 60% of jobs are expected to be affected in some way by automation. Walmart International boss Judith McKenna said that we must ensure the benefits of AI and automation are, "Shared as quickly, fully and fairly as possible" with staff.
Be prepared to fail: As AO Founder and boss John Roberts said, "You have to accept that you haven't got a clue what you are doing." Digital transformation isn't an overnight success - it takes blood, sweat and tears. Be prepared to fail. Only through accepting our failures can we learn how to succeed.
Talent is key: N Brown Chief Information Officer Adam Warne noted that businesses need to recruit tech talent from unlikely places, rather than going through traditional routes such as agencies. We need people who bring challenge; specialists, technologists and creatives who are agile and disruptive.
Change is OK: To be fully digital, we must create a culture that is comfortable with change and welcomes risk-taking. In his welcome speech, Retail Week and Tech. Managing Director, Chris Brook-Carter quoted Darwin: "It is not the strongest of the species that survives, not the most intelligent that survives. It is the one that is the most adaptable to change." Apt, right?
We need to perfect personalisation: To really understand our customers, we need to get better at personalising our product offering. Boots CEO Seb James discussed their plans to become the market leader in personalised beauty. He said retailers must be more ambitious with how they leverage data and insights to offer a truly personalised experience. Technology will enable retailers to rise to this challenge. Be bold, be brave.