30 Sep 2019
The key trends in digital collaboration today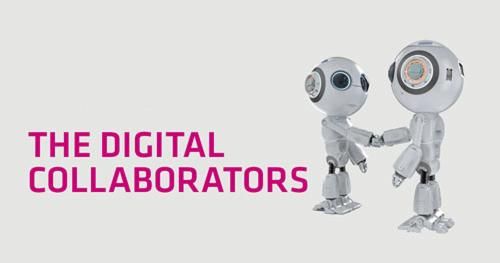 Guest thought piece by Sophia Matveeva.
---
Digital collaboration both within a company and with external partners offers great opportunities for brands and retailers. With the right tools and partners, you can have a happier workforce, lower costs, and access new technologies. Tools and services are now available to outsource much of the work, to allow brands and retailers to focus on what they do best (which is often not writing algorithms).
These are the collaboration trends brands and retailers can use to their advantage:
Big Data: many companies produce a lot of data, but do not know what to do with it. Good data analysis can give you precise consumer preferences, allowing you to stock the right products, in the right place, at the right time. In fact, many e-commerce sites hide a wealth of data within them, which, if combined with data from credit card companies and tracking cookies can give you a clear picture of why your consumer makes a purchase or abandons a cart. Collaborating with companies to combine your data can help you and your partners understand your customer better and make more sales, even in the post GDPR world. In fact, according to a Harvard Business Review Study 46% of organizations are already blending between five and fourteen sources of data for analysis.
Artificial Intelligence: many processes can be made simpler and cheaper with AI and the good news is that in many cases, you do not have to build your own. AI as a service is a rising trend, which makes it affordable to companies whose main expertise is not writing algorithms. For example, image recognition and image tagging AI from Google can enable vision product search on your website, and companies like Skim Technologies can build algorithms for you.
Social media beyond Facebook: social media is here to stay and offers brands an opportunity to reach new audiences. Think beyond Facebook though, because even though it is the largest platform, it is also the most expensive. If you want to reach younger audiences, collaborations and Snapchat and TikTok will be cheaper and often more effective.
Flexible working: today's workforce is not bound to their desks like previous generations. If this is happening in your office, it is not at your competitor's, and you are at risk of losing your team. Digital collaboration is the only way to make flexible working a success, with tools like Trello, Notion and Slack enabling your team to see workflows and be held accountable.
How do you approach digital collaborations? What challenges has it helped you solve?
---
About the author:
Sophia Matveeva runs Enty, a retail tech platform connecting users, stylists and brands. She also advises brands and retailers on marketing, technology strategy and consumer behavior.