26 Sep 2019
The best teams have the best leaders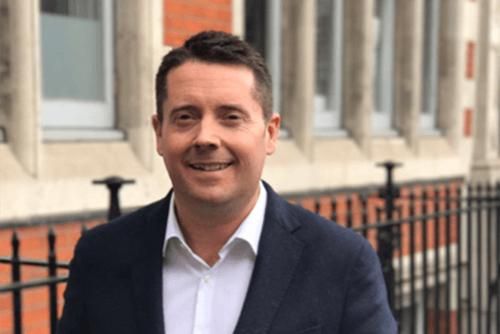 Jon Buss, Managing Director UK & Northern Europe at Yext gave us his thoughts on the importance of developing talent.
The best teams have the best leaders
Think about your favourite boss. Among other factors, I would take a guess that their success was borne out of a bespoke formula of out-of-the-box thinking, considered guidance, and a constant focus on personal growth and development of you as an individual.
Developing talent through the means of mentorship means that the leaders of the future can learn from the most successful leaders of today, and can pay forward that perfect formula to help businesses win.
Yext is proud to have partnered with Tech. as the headline partner for its Tech. Catalysts programme. Designed specifically to address the shortage of mentorship and support for STEM talent, Yext lends its support to Tech. Catalysts with the aim of closing the talent gap and nurturing the next generation of tech leaders.
Here at Yext, we have invested in an exceptionally talented team of individuals who want to be a part of something special. We are on a mission to provide perfect answers everywhere consumers are searching online, and to tackle such a challenge requires the best people for the job.
Our strength is in our talent, and we believe that developing and investing in the leaders of the future is a fundamental part of inspiring change and innovation. Great leadership permeates every level of an organisation, and mentorship is a great way for Yext to incite meaningful change in the industry.
Technology and commerce: a rocketship for growth
Technology is advancing at break-neck speed, changing the very nature of the jobs needed to be done and the skills needed to do them - faster than ever before. It is vital we invest in future leaders to harness the tech rocketship in commerce and close the talent gap.
Our goal in partnership with Tech. Catalysts is to equip the next generation of talent to take the reigns and accelerate business with the latest innovations. Not only will Catalysts receive a helping hand from the best in the business, but they will also be exposed to a diverse network of connections who will provide an invaluable support system.
Meet the Yext mentors
As a mentor for the programme, I will share my passion for building high-performing teams. Building diverse, successful and rapid-growth businesses has been a key to my success, and I want to give my insight into the digital, data and analytics sectors. The opportunity to share my experience is also immensely rewarding on a personal level.
Our CFO of Yext EMEA, Selwa Hussain, will be sharing her insights on how to set yourself apart. With fierce competition in the commerce industry, she will coach participants on how to ensure that they stand out at all stages of their careers; recruitment, managing internal stakeholders and readying themselves for promotions.
Yext is thrilled that as the headline partner to Tech. Catalysts, it can extend its strategic goal of diversity and mentorship to the leaders of the future, and help them to crush it in their careers and in business.
About Yext
The customer journey starts with a question. And consumers expect answers. Yext puts businesses in control of their facts online with brand-verified answers in search. By serving accurate, consistent, brand-verified answers to consumer questions, Yext delivers authoritative information straight from the source - the business itself - no matter where or how customers are searching. Taco Bell, Marriott, Jaguar Land Rover, and businesses around the globe use Yext to capture consumer intent and drive digital discovery, engagement, and revenue - all from a single source of truth. Yext's mission is to provide perfect answers everywhere.
Yext has been named a Best Place to Work by Fortune and Great Place to Work®, as well as a Best Workplace for Women.