14 May 2019
Speaking the global language of retail digital transformation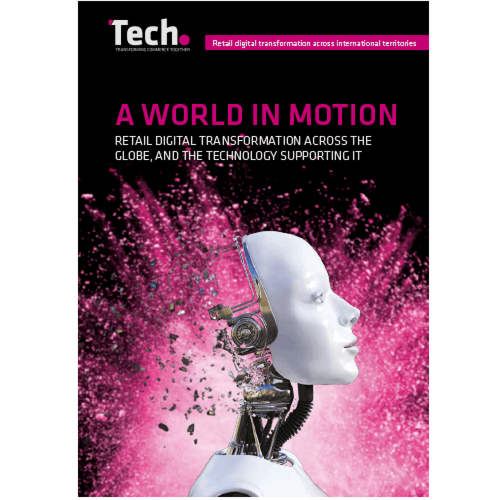 Brits might often faux mock German friends for the national stereotype of efficiency and order, but when it comes to digital transformation it turns out UK and German retail leaders are more similar than they might think.
The top digital transformation priority for both UK and German retail leaders is creating greater efficiency through digital – according to a new study – albeit contrasting priorities then come to the fore. UK retailers also prioritise investment in mobile websites and better delivery, while their German counterparts want to personalise the individual consumer experience and explore new payment capabilities.
Retailers in the US are placing their focus on investing in payment capabilities, mobile apps and other internal systems – in that order – while in France the top three digital transformation to-do list reads: AI, single view of the customer, and greater efficiency.
These are just a selection of highlights to emerge from an in-depth report on retail digital transformation across the globe conducted by Tech. The shift from store-centric retailing of the 20th century to the tech-enabled, digital-at-core operations many businesses are evolving into today looks different country by country, but there is global recognition this transformation requires a whole new leadership mindset.
What do supplier-retailer relationships mean to retailers in today's world, where a thirst for knowledge and a greater dependency on tech vendors is developing? Well, US retail leaders are reticent to say true partnerships are forming between them and their tech providers despite Microsoft's recent Walgreens Boots Alliance and Walmart deals suggesting otherwise.
Other nations are embracing tech partnerships, though, with French retailers particularly keen on establishing an entente cordiale with their suppliers.
Why do US and Russian retailers seem to have a handle on artificial intelligence in their businesses, but blockchain benefits remain unrealised? What is it about robotics that the French seem so enamoured with, and why is voice search given so much credence in the German retail market?
All of these questions and more – and, you'll be pleased to know, some of the answers – can be found in the latest report by Tech., which leaves no stone unturned in its assessment of attitudes towards retail digital transformation across the globe.