26 Sep 2019
How to create online environments where women love to shop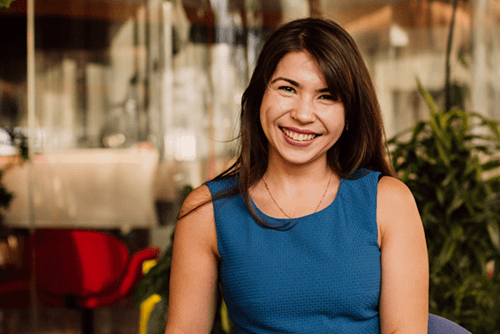 Opinion piece by Sophia Matveeva, Founder and CEO of Enty.
Women are responsible for 80% of consumer spend, either as the actual buyers or the influencers of purchasers. After all, the woman in the household is most likely to be the one deciding what brand of toothpaste her family uses. Yet most online environments are funded and built by men. Women account for just 8% of decision-makers in venture capital firms are female and 16% of chief technology or information officers.
This means that online environments where women are expected to be active participants are often built without an understanding of their basic needs. The most startling example of this is when Apple Watch released its first product with a tracker for alcohol intake, but neglected to track periods.
Overlooking the needs of women while building digital products and online environments has a large impact on revenues. Here are lessons from new online companies winning with the female consumer, which also happen to be built by female founders.
Safety is vital
Just as the experience of walking down a dark alley is different for a woman than for a man, so is online interaction. Women are far more likely to get trolled online or get unwanted attention. If women do not feel safe on a platform, they are less likely to participate in it. Reddit, a platform where anonymous users engage in unmoderated discussion, is the best example of how not to set up a community for women.
Safety must be a given for a woman to even begin thinking about participating in a platform or community. Online environments such as HER, a queer women's dating app, Peanut, a community for new mothers, and Enty, a platform where women discuss fashion and beauty, have lively communities because they are safe. Social logins, strong community guidelines and visible moderation create online communities where women want to stay, and spend.
Stand for something
Love her or loathe her, Gwyneth Paltrow has a distinct message in her brand Goop. The moment you open the homepage, you see its values of eco-friendliness and mindfulness. Women tend to be more interested in whether a brand has an ethical message and is genuinely working to influence the world for the better.
This desire may be hard wired into female brains. Studies have shown that the limbic system, which is which is responsible for emotional bonding, is bigger in women than in men. This may explain why women are the traditional caregivers in most societies.
This is especially important when women are shopping for pleasure. Knowing that her purchase could help female workers in Bangladesh or has a zero-carbon footprint may relieve the guilt of buying something just for fun.
Curate rather than overwhelm
Rent the Runway and Stitch Fix are big online successes that are changing how women think about shopping. Curation is at the core of both of their business models.
It can be tempting to offer an endless array of products online, but that comes across as lazy. In an age when most women are working and still taking care of the majority of household work, they do not have the time or energy go through endless options. Confused consumers are expensive because they will often order several options with the intention of keeping only one. Help her by giving her your editors' picks and show how to build an outfit, rather than leaving her to trawl through an infinite choice of dresses.
If you are interested in learning more about how to build online environments where women love to stay and spend, join our panel at Tech on 2 October. I will be moderating the discussion with Susan Lin, from Felix Capital, which invested in Goop, Andi Hadisutjipto, founder of visual search company Riviter, and Gideon Hoffman, a prolific investor in consumer brands.
---
About the author:
Sophia Matveeva runs Enty, a retail tech platform connecting users, stylists and brands. She also advises brands and retailers on marketing, technology strategy and consumer behavior.