16 Jul 2019
Earth isn't big enough for global giant Amazon's ambitions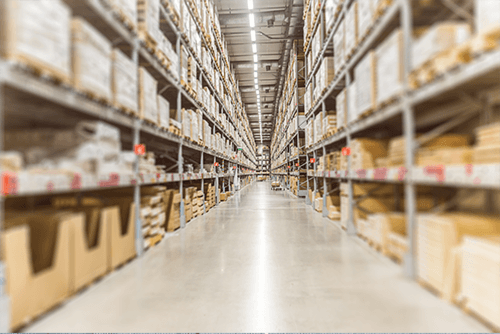 Last year's Prime Day was described by the online giant as the "biggest in history" as members of the subscription service – there are more than 100 million of them – splashed out on special offers. This year the promotion ran for two days for the first time.
Prime is an example of the way Amazon has deployed technology to take customer expectations to new heights – in this instance, same-day delivery of millions of products.
---
"This month Amazon celebrated its 25th anniversary, but the etail goliath shows no signs of taking its foot off the pedal"
---
While Amazon is the epitome of technological innovation and disruption in retail, it is perhaps the relentless single-mindedness of purpose with which it has put technology to use that really matters.
Amazon has used technology to deliver unprecedented convenience – possibly its biggest appeal, along with value and choice. "Customer obsession rather than competitor focus" is number one in the list of Amazon's four "key values".
This month it celebrated its 25th anniversary. For some companies that could count as mature, but the etail goliath shows no signs of taking its foot off the pedal. Only the same focus on fundamental purpose will allow rivals to compete against it in the years to come.
Sports Direct tycoon Mike Ashley might bear that in mind after the retailer delayed its full-year results, prompting concerns that he has spread himself too thinly while on an acquisition spree and lost focus on the core business.
But retailers that stay true to their sense of purpose, finding new ways of bringing it to life or rekindling it, can thrive just like Amazon.
Tesco is a case in point. Just a few years after posting the biggest loss in UK retail history, it is again performing well after staying true to its purpose of "serving shoppers a little better every day".
Tesco has also taken a leaf out of Amazon's book in the way it is burnishing the appeal of its ClubCard programme. The scheme, a groundbreaker when it launched, is being recast to offer 'membership' benefits in the same way as Prime does.
Importantly, Tesco's initiative – and others run by the top grocer – do not depend on costly new investment. Instead, they are about making the most of or enhancing the appeal of existing assets.
Out-of-this-world opportunity
Like Tesco in the past, Amazon's power is stoking worries among legislators and others – the amount of tax it pays is an obvious example – and this year's Prime Day period has been marked by confrontation.
In the UK, the GMB union organised protests at fulfilment centres including Rugeley, Staffordshire, which it said is "one of the most dangerous places to work in Britain". Internationally, strikes were planned in Germany, Poland, Spain and the US over alleged poor working conditions and pay.
Amazon has some work to do to reassure its critics. But as far as consumers are concerned, it serves them well and there seems to be no evidence they are turning their backs on the retailer.
---
"Amazon intends to create a 3,200-satellite network to transmit high-speed internet to any spot on Earth"
---
Already one of the most powerful businesses on the planet, Amazon is now looking even further afield for opportunity – to outer space.
Through Project Kuiper, it intends to create a 3,200-satellite network to transmit high-speed internet to any spot on Earth – a scheme that Morgan Stanley said this week, the 50th anniversary of the Apollo 11 flight, could be a "$100bn opportunity".
The bank reckons the space economy more generally could be worth more than $1trn over the next couple of decades.
Perhaps Amazon's boundless ambition will end up a distraction, threatening fulfilment of its consumer purpose.
Or perhaps, when passenger flights to the Moon get underway, Amazon will be running the souvenir shop for tourists transported there by founder Jeff Bezos' Blue Origin space exploration project.