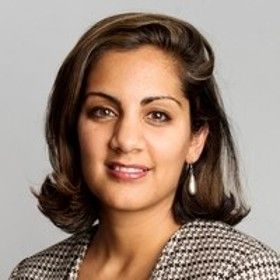 Sonia Sodha
Sonia Sodha is chief leader writer and a columnist at the Observer, and deputy opinion editor at the Guardian. She has written for a variety of other titles, including the Sunday Times, the Daily Mail, the New Statesman and Prospect Magazine.
In the world of broadcasting, Sonia is an experienced commentator and a regular contributor on programmes such as the Sky News paper review, Question Time, Newsnight, BBC Breakfast, Good Morning Britain, and the Today programme. Sonia also makes and presents Analysis documentaries for Radio 4.
She is also a trustee of the philanthropic foundation the Trust for London.
Previously, Sonia was Head of Public Services and Consumer Rights at the consumer champion Which? Before that she was a senior policy adviser to Ed Miliband, running Labour's Small Business Taskforce.
Sonia has also worked as Head of Policy and Strategy at the Dartington Social Research Unit, and for two leading centre-left think tanks. She was Head of the Capabilities programme at Demos from 2008-2010, where she ran its programme of research on education, children, young people and families. Prior to that, Sonia was a Research Fellow at the Institute for Public Policy Research, where she led several major research projects on children, education and social policy.