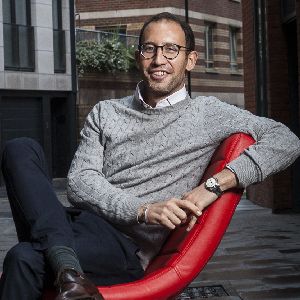 Will Sargeant
Chief for Clients
,
AND Digital
Will is Chief for Clients and a Director of AND Digital. AND Digital are on a mission to close the World's digital skills gap. They partner with clients to accelerate the build of their digital products and build their own teams and organisational capabilities for the future.
AND are Glassdoor's 2nd best company to work for in the UK and have hired over 600 people in digital in the past 12 months by combining a core purpose, award winning People Value Proposition and unique organisational model. Their retail clients include the likes of Guosto, Missguided, NBrowm, The Very Group, MKM builders merchants, Berry Brother and Rudd, LoveHoney, BooHoo, ASOS and Pandora. Outside of retail, with the likes of British Airways, CompareTheMarket, Subway, Conde Nast International and a number of startups.
Will is accountable for the client facing side of the business, ensuring that the work AND do is focussed and impactful to make us a partner of choice and that AND deliver value for all of their clients. He also has a broader leadership role in driving and supporting hyper-growth in a digitally native organisation.