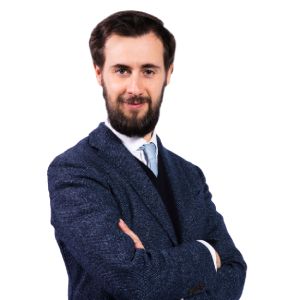 Alessandro Bocca
Having completed his Economics and Business degree at the University of Turin and after a professional experience in a business-consulting firm, in 2008 Alessandro Bocca joined the Sella Group, where he managed the online acquiring business.
In 2015 he became Head of Acquiring at Banca Sella and was in charge of the definition and implementation of the acquiring strategy and sales development for the card present and card-not-present business.
Since 2017 he has run the Acceptance business line in Axerve S.p.A., the payment company of Fabrick. Now General Manager of Axerve, Alessandro is one of the main experts on E-commerce markets and payments in Italy.