13 Mar 2020
Are these the hottest people influencing retail right now?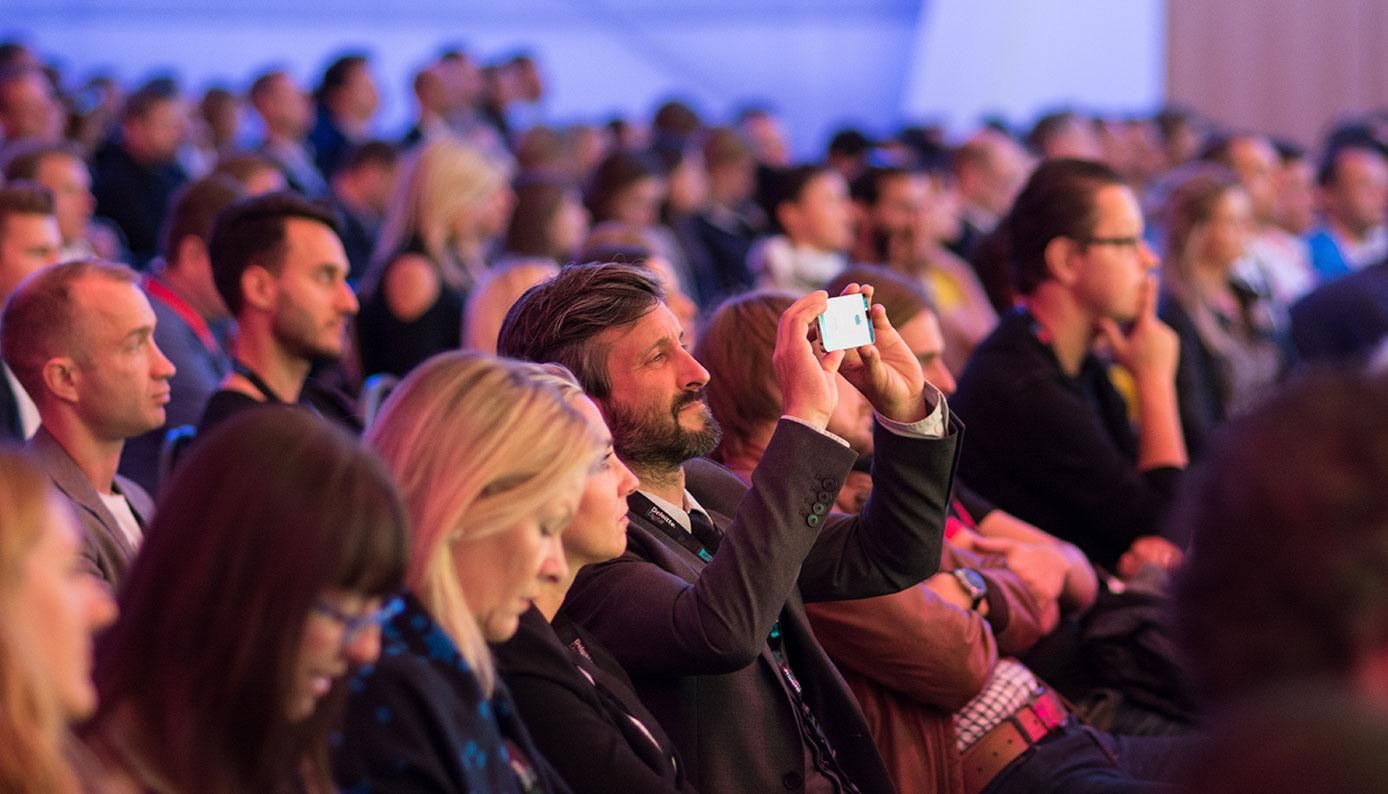 First, we scoured the planet for the most inspiring people who are doing fantastic things in technology and retail and will bring you oodles of valuable insights. Then we built our agenda (with the help of our all-star Advisory Board, of course).
After this, we took this jam-packed agenda to our editorial team and asked: Who are you most excited to hear from and who do you believe will impart the highest amount of wisdom to our community/ecosystem?
Here's what they said …
Chris Brook-Carter, SVP, Retail Week Live
How San Francisco 49ers manage fan experience in real time - and what can retailers learn from it
San Francisco 49ers developed their own in-house tech to drive analytics and create a 360-fan experience. It's been a huge success for them, so Umesh will be sharing what retailers can learn from how they capture customer data to drive insights. I believe it's really valuable to look at how other verticals are innovating, and consider the opportunities that these learnings could unlock in the retail industry.
---
Poppie Mickleburgh, Event Director, Retail Week Live
Georgie Barrat, a tech journalist and television presenter, best known as a presenter on The Gadget Show, will be taking small groups of retailers on a guided tour around the show floor. We have tasked Georgie with selecting the most exciting and innovative companies and tech that she thinks will have the biggest impact on retail. Georgie will take groups around the show to look at and test out the newest and most exciting technology on offer and will explain why she is excited about them. She will host brief demos and Q&As with the technology company on how the product will change the retail landscape. It is a great opportunity for you to get a deeper understanding of the technologies that will shape retail businesses moving forward.
---
Hannah Tovey, Programme Director, Retail Week Live
Panel: How to be a purpose led organization
CBD is a growing trend, said to be a £1 billion industry in the UK by 2025. Launched in 2015, Botanic Labs were the first brand in Europe to create a CBD drink - and that's central to the brand and its purpose. They have been able to foster authentic consumer engagement by being very open and transparent about their brand values from the outset and that is to rewrite the rulebook on health drinks and deliver drinks that "do something."
---
Rebecca Morrisson, Content Manager, Retail Week Live
How putting people over profile helped Hinge become the fastest growing dating app in the UK
There are a wealth of learnings that retailers can take from dating apps such as Hinge - ranging from lessons in personalisation, elevating customer experience, and how to foster more ethical approaches to technology. I'm excited about the potential of this session – you never know where you might discover your next competitive advantage, and I think looking at digitally-native, fast-growing apps like Hinge is a great place to start.
---
Hugh Radojev, Reporter, Retail Week
Keynote: Democratising environment with Richard Walker
One of the single largest issues facing the retail sector as a whole is consumer's growing worries about the environment and how their spending habits are contributing to climate change. Grocers in particular are increasingly looking to grapple with increasing desire for transparency around carbon emission and plastic usage. Iceland has placed itself at the forefront of many of these topics – from its banned Christmas ad to its work on plastic recycling and removing palm oil from its own-brand products - and I'm fascinated to hear Richard's thoughts on how he is trying to democratise environmental and sustainability issues.
---
Rosie Shepherd, Reporter, Retail Week
Debate: Will we all be wearing each other's clothes tomorrow?
You don't have to own your wardrobe to be known for your wardrobe – it's a mindset that many of us are beginning to wrap our heads around. Consumers are becoming increasingly aware of the damage the fast fashion is doing to the environment, meaning the industry needs to change. There has been a proliferation of second-hand and renting retailers in recent years, but can they really make a difference to the rate at which we consume fashion?
---
Grace Bowden, Head of Content, Retail Week
Keynote: How to turn purpose and ethics into business success, the Green and Black's way
I'm looking forward to hearing Green & Black's founder Jo Fairley's keynote about scaling her business from her bedroom in Portobello Road to a global confectionary phenomenon. I think the lesson of growing her business while keeping its ethical purpose and credentials from of mind – both in strategy and for consumers – will hold lots of valuable lessons for retailers grappling with how to run a business successfully while ensuring your purpose resonates with shoppers.
---
There are a huge variety of inspiring voices on the agenda - from within the industry, as well as from outside- and a huge amount to be learned. Join these sessions to be moved, to discover how consumers are changing, and what the future of the industry looks like; as well as how other businesses are responding to new challenges and opportunities and creating new value streams, and their honest learnings.