23 Sep 2021
10 retail corporate ventures that failed and what you can learn from them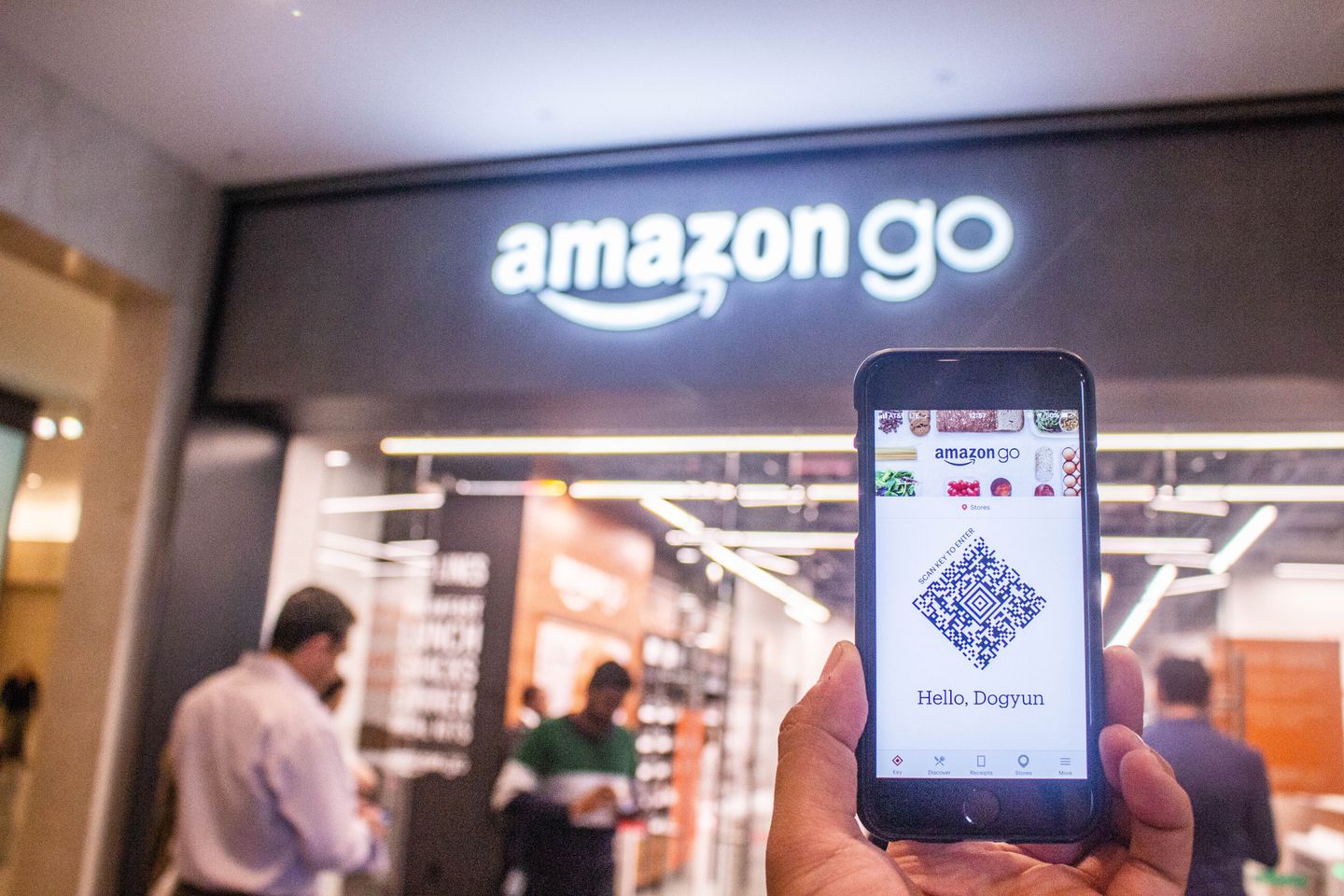 True innovation is all about creativity, trial, error, learning and taking the calculated risks necessary to make real change. There are no guarantees for success, and it's not uncommon for new ventures to fail - you've all heard the stat "90% of new businesses fail". That doesn't stop people from trying though. So why invest the time, effort and resources it takes to build them, when it's not a sure bet?
Short answer: because every venture makes you smarter. The poor outcome of one application is often the key that unlocks the riches of another.
Although many corporations still fall into the trap of making "unicorns" the goal of building new ventures, the truth is their real value often lies in the insights gathered during the process and how it can be applied in different areas. Each venture, no matter how big, prosperous or profitable, comes with its own set of invaluable learnings, enabling their parent companies to make informed decisions about:
What new products and services to develop

Which new technologies and business models to use

How to tap into new customer bases

Which non-core growth areas should be further explored
In other words, the only way to become a truly innovative enterprise is to develop a culture of learning that turns each "failure" into an opportunity to come back bigger, better and stronger. With that goal in mind, we've outlined 10 retail corporate ventures that failed and what you can learn from them.
1. LG's Explorer Project (2020-2021)
In 2020, LG announced it would be kicking off a new Explorer Project with the aim of creating more differentiated, novel and personalised smartphone experiences. It would also boost LG's chances to compete against market leaders like Samsung and Apple. The idea was to explore the market and identify unmet user needs by launching new designs and studying how customers respond to them.
The new devices were a product of collaborations with various industry partners like Rave, Ficto, Tubi, NAVER and Qualcomm Technologies.
The first explorer project phone to be launched was the Wing 5G which features an extra screen that users can rotate out for quick tasks - all while keeping their main screen undisturbed. Another model in the pipeline included the LG Rollable, a smartphone with a patented design that rolled out to reveal a larger screen. The Wing 5G ended up not selling as well as initially hoped for and the LG Rollable never got released.
So, what happened?
Earlier this year, LG announced it would be leaving the smartphone market, describing it as "incredibly competitive". With reported losses over the last six years totalling around $4,5B the decision is understandable. As described by a company spokesperson:
"LG's strategic decision to exit the incredibly competitive mobile phone sector will enable the company to focus resources in growth areas such as electric vehicle components, connected devices, smart homes, robotics and artificial intelligence,"
The takeaways
Although the initiative wasn't an entire success, it did provide LG with the feedback it needed to step away from the smartphone market. Making this difficult decision, backed by real market data can help companies mitigate losses and focus their efforts on the profitable areas of their business.
2. Google Stadia (2019-present)
In 2019, Google made its first attempt to expand beyond mobile games, with their brand spanking new cloud-based gaming service, Google Stadia. Unlike the offerings from competitors like Nintendo, Sony and Microsoft, Google Stadia enables users to stream games anywhere, anytime using a smartphone, web browser or through Chromecast.
Their tagline, "Play the biggest games with the stuff that you already own, Instantly", promised to change gaming the same way Netflix changed movies.
So, what happened?
Despite having the technical prowess to build a low-latency, high-resolution game streaming service that actually works, Stadia wasn't able to attract the anticipated number of gamers. In 2020, rivals like Sony's PS5 and Microsoft's Xbox Series X/S sold 4,5 million and 3,5 million consoles, respectively. Stadia's 1 million + subscribers last year fell short by comparison.
Google has decided to wind down its in-house game development studio which means no more exclusive content from the development team. Although Stadia will continue to have a consumer offering, their focus will now include helping developers and publishers use the platform technology to deliver games directly to their players.
The takeaways
Not all disruptive technologies equate to instant market success. You'll need an interested target audience and the right business model to make it work.
In the case of Google Stadia, the investment it took to own the content creation wasn't yielding results, so they pivoted the model to "managing" the platform instead - leaving the content up to an ecosystem of game developers.
3. Amazon's pop-up shops and kiosks (2016-2019)
In 2016, Amazon decided to expand its retail strategy to include pop-up shops and kiosks located in various places throughout the U.S., including inside malls, Kohl's stores and Whole Foods stores.
These small shops enabled customers to demo various Amazon products, including Fire tablets, Kindle e-readers, and Echo smart speakers. It also provided an opportunity for would-be customers to find out more about Amazon services like Prime Video, Audible and Kindle Unlimited.
So, what happened?
In 2019, Amazon announced its plan to close all 87 pop-up stores in favour of another bricks-and-mortar store concept. As explained by an Amazon spokesperson:
"...we regularly evaluate our businesses to ensure we're making thoughtful decisions around how we can best serve our customers. After much review, we came to the decision to discontinue our pop-up kiosk program, and are instead expanding Amazon Books and Amazon 4-star, where we provide a more comprehensive customer experience and broader selection."
By 2020, the retailer's strategy included a variety of physical stores built based on customer feedback, including (but not limited to):
Further iterations are sure to follow as more customer data rolls in and Amazon continues to perfect its concepts.
The takeaways
One of the reasons Amazon has become the retail behemoth it is today is its willingness to constantly:
Expand and diversify its offering.

Test new concepts early and quickly.

Make quick decisions based on the feedback.
Although Amazon decided to discontinue their pop-up kiosks, the learnings and feedback gained from them were used to strengthen their brick and mortar store strategy. Essentially, they enabled Amazon to gather information about what their customers liked and disliked, to create new and improved customer experiences.
4. Daimler's, Mercedes Home Battery Pack (2017-2018)
Back in 2016, Daimler launched a subsidiary called Mercedes-Benz Energy Americas, with the goal of taking on Tesla's Powerwall - a compact home battery that stores solar energy. By 2017 the subsidiary had partnered with Vivint, Tesla's biggest US competitor in the residential solar market, to help sell their batteries to residents in California.
The idea was to leverage Mercedes-Benz's considerable corporate assets, like its global scale, industry know-how, brand recognition and manufacturing supply chain to create an unbeatable product.
So, what happened?
Just two years later, Daimler announced it would be dissolving the Mercedes-Benz Energy subsidiary and relocating its employees to other areas within the company. Global production of the Mercedes-Benz home batteries was halted that same year. The main reason cited for discontinuing the product was that the technology, originally designed to power vehicles, was too costly to compete in the residential market. As explained by a company spokesperson:
"It's not necessary to have a car battery at home: They don't move, they don't freeze. It's over-designed."
The takeaways
Long term corporate success is all about diversification and using your existing corporate assets to expand your company portfolio. However, early testing and knowing when to move on to the next project are key factors in making it all work. Lean validation is an essential part of the process, enabling companies to take their ventures forward with less risk.
5. Facebook's Portal, (2018-present)
Facebook's portal was unveiled in late 2018, promising to amp up the way you video chat with your friends and family. Each device is equipped with a high-quality camera and movement-tracking software, enabling it to follow your movements as you chat. It also features a sensitive mic that can pick up on your voice and speakers that can fill medium to large rooms with sound.
The portal product line consists of four models, Portal, Portal Plus, Portal Mini and Portal TV - all of which use Facebook Messenger, WhatsApp, and Zoom to make video calls.
So, what happened?
Since the beginning, the Portal device was plagued with setbacks, starting from the dismantling of Building 8, Facebook's hardware division (and the creators of Portal), to the many privacy scandals that came before and after its launch (e.g. Cambridge Analytica, the 2018 data breach).
After all that, customers were less keen to use Portal devices which could collect data like call length and frequency for ad targeting.
The takeaways
Despite the setbacks, backlash, and bad reviews Facebook Portal faced at the time of its launch, the device seems to be gaining momentum, having been used by many to stay in touch with loved ones during the pandemic. ZDNet recently listed it among its top five smart displays for 2021, and according to a review by Digital Trends, it beat Amazon's Echo Show in categories like price, camera quality and display.
Even though the device seemed destined to fail, the team kept iterating and adjusting it, till it was just too good for people to resist (the pandemic helped too).
The lesson? Sometimes it takes time and various iterations for promising offerings to take off.
6. Nike's Adventure Club (2019-2020)
Nike Adventure Club was a sneaker subscription service for kids that delivered shoes right to the customer's door at defined intervals throughout the year. The service was meant to help busy parents (especially those with two or more children) who might not have time to go shopping as often as their kids damage or lose their shoes during play.
Aside from being convenient for parents, the service familiarised kids with the Nike brand early, increasing their chances of developing brand loyalty as adults.
Each delivery box was personalised with the child's name and contained additional goodies like stickers, little gifts (e.g. small drawstring backpack) and an activity guide to encourage off-screen playtime.
So, what happened?
In late 2020, Nike announced it would be discontinuing the Nike Adventure Club service, with a statement on the website that read:
"Nike is constantly testing and launching new offerings to innovate on behalf of customers. We periodically evaluate them to ensure we are delivering unique benefits."
The takeaways
Like other discontinued retail ventures, the Nike Adventure Club provided its parent company with insights related to customer buying behaviour, preferences, and pain points. The learnings will also help strengthen Nike's future D2C offerings, which will be worth about a third of its total revenue in the years to come.
7. Samsung's Bixby (2017-present)
Launched in 2017, Bixby is Samsung's attempt to take on virtual assistants like Siri, Google Assistant and Amazon Alexa. It was first introduced alongside the Galaxy S8 and was designed to work across a variety of other Samsung devices, including their Family Hub fridges and TVs.
Touted as having the ability to "learn, evolve, and adapt", Bixby can perform numerous tasks including texting, pulling up old pictures and calling your mom for you (just to name a few). It can also learn individual voices and personalise its answers depending on who asks.
So, what happened?
Although it comes pre-installed on many Samsung devices, Bixby hasn't enjoyed the success of competitors like Siri, Google Assistant and Alexa. In 2020, there were also several reports indicating that Samsung and Google were negotiating a deal to promote Google Assistant for Samsung devices over Bixby.
The takeaways
Despite the weak response to Bixby, Samsung hasn't quite given up on the project, making various iterations since the launch, adding new features like new celebrity voice options, on-device transcription for voice-to-text and integrations with Netflix.
Newer 2021 reviews have been more positive, signalling that perhaps after a few years of tweaking and careful iterations, Bixby might still take off.
8. Verizon GO90 (2015-2018)
Verizon's Go90 was a video streaming app aimed at capturing the attention of millennials and Gen Zers who consume much of their content through their phone. The name "Go90" was a reference to how viewers normally turned their phones horizontally to get a better view of their videos.
All content was offered for free and included original short videos, series, sports and licensed programming. The idea was to subsidise the app through advertising, paid for by companies eager to reach younger demographics.
So, what happened?
In 2018, Verizon announced it would be discontinuing its Go90 app at a reported cost of $1,2B. Here are just a few reasons behind the shutdown:
The app failed to gain traction with its intended audience.

It had trouble competing with bigger companies like Netflix and YouTube.

Partners weren't happy with the lack of promotion behind their shows.

The app-only experience limited the ability to share content.
The takeaways
No venture is completely free of risk but in most cases, early validation and quality customer feedback can help mitigate damage and over-investment before it gets out of control. Starting out small, testing what works and making the proper iterations before scaling can also help reduce risk and ensure the long-term success of a new venture.
9. Walmart's delivery partnership with Uber (2016-2018)
In 2016, Walmart started testing its ability to make last-mile deliveries by partnering with ride-hailing company Uber to help make it happen. The partnership seemed beneficial for both sides, with:
Walmart gaining a reliable delivery partner

Uber making deliveries at the same time it helped people get to their destination.
Customers could place their orders online, get them packed and ready for delivery by a Walmart associate, and then the Uber driver would deliver it to their door. Similar deals were made with other ride-hailing companies like Lyft and Deliv.
So, what happened?
In 2018, Walmart announced that it was ending its grocery delivery partnership with Uber. One knowledgeable source on the matter explained:
"It is incredibly hard to deliver people and packages together. They are two completely different business models."
Since then, Walmart has taken its grocery delivery services to a whole new level, not only offering reliable deliveries but taking them past the customer's door and into their fridge, hallway or garage for a truly seamless experience.
The takeaways
Walmart's partnership with Uber was an early iteration of the services it offers today. The know-how gained during those early partnerships helped them perfect their offering and effectively compete with companies like Amazon.
10. Bose AR Glasses and platform (2018-2020)
In 2018, Bose announced its intentions to venture into the world of AR, with a pair of smart glasses that provided acoustic experiences, as opposed to visual ones. The wearable featured
Sensors that tracked head motion

Microphones for voice input

Integrated headphones that delivered sounds only the user could hear
Soon after, they unveiled an AR software development kit (SDK) platform for developers to build new acoustic AR applications. They also set up a $50M investment fund to create new offerings with promising companies in the AR space.
So, what happened?
In 2020 the company announced it was stepping away from its AR ambitions and shutting down its public AR platform. As explained by the company spokesperson:
"We learned a lot — mostly, that our work in AR delivered compelling customer experiences based on specific interests and specific use cases, not for broad, daily use."
The takeaways
The AR initiative may not have been an astounding success, but it did enable Bose to explore a new growth area outside its core business and learn more about customer preferences. The technology developed during the initiative will no doubt play a role in enhancing future products and services as well.
Turning failure into opportunity
Although there are considerably more ventures that fail compared to those that become spectacular successes, you'll have a much easier time finding information on the latter. What they often neglect to mention is how many iterations and mistakes it took to get it right. Because it definitely didn't happen perfectly on the first go.
Think of each venture as a brick that strengthens your foundation and gets you closer to your ultimate goal, be it reaching new customers, accelerating growth in new regions or finding sustainable new revenue streams for the future.
The trick is to embrace both your wins and your failures, learning from each and using it all to build a stronger company for the future. Remember:
"Only those who dare to fail greatly can ever achieve greatly." - Robert F. Kennedy
_______
Thomas is the co-founder and managing partner of Bundl, a corporate venture development firm that helps corporations flex their inherent entrepreneurial muscles through various forms of venturing formats.