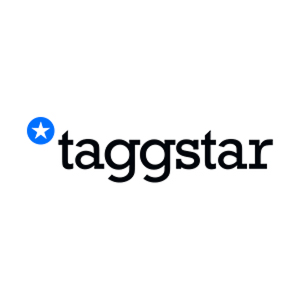 Taggstar are experts in social proof messaging software and passionate about retail.
Our social proof messaging surfaces real-time shopping trends and is proven to optimise conversion rates, increase sales and revenue to drive ROI for retailers.
We do this by using the wisdom of the crowd to give consumers a more dynamic shopping experience.
Customers are overwhelmed with choice, our vision is to inspire every shopper in the world with confidence - to make informed buying decisions.
When we are in-store a knowledgeable sales assistant, friend or influencer can help and guide us. Online can be lonely – Taggstar messages give confidence to consumers that they are making the right choice all along their online shopping journey.
Our algorithms collect real-time shopping data directly from retailers' own sites. We aggregate crowd behaviour using a tag to surface message balloons showing real-time trends, stock availability, product views, items added to basket and much more.
We surface the best messages across the sales journey to get customers through the critical purchase stage!
Retailers can trust Taggstar's social proof messaging to optimise sales conversions, increase sales and deliver at least 100% ROI.
Our own social proof is in the enterprise customers we service including: Aldi, Argos, Matalan, Revolution Beauty, SportsShoes.com, The Very Group, Wickes for all of whom we have delivered demonstrable results, take a look here
We are passionate about retail, it is all we do.
Come and experience a live demo on Stand 40.