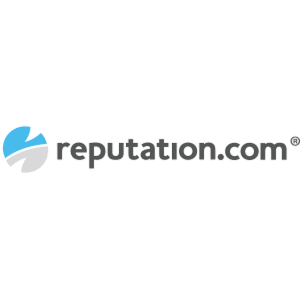 Reputation.com helps companies delight their customers at every touchpoint by helping them to Get Found, Get Chosen, and Get Better. Your reputation is built from every interaction a person has with your brand—from search to sale, first use to renewal, customer service call to service review. If you're not proactively soliciting, consolidating, promoting, and acting on feedback at every stage of the journey, consumers will take their business elsewhere. That's why we're dedicated to building the only integrated platform that helps companies foster lasting loyalty.
Our Saas platform is used by household brand names across 77 unique industries, and by utilising 29 patents we hold, our customers enjoy features and functionality simply not available anywhere else. We operate globally from our 8 offices and employ over 400 people who are experts in what we offer.
Your reputation is the pulse of your organisation, in today's Feedback Economy, you need to have a 360-degree view of your online brand to ensure you stay on top of the narrative and connect effectively with your customers. Your reputation matters. With Reputation.com as your ORM and CX partner of choice, you can optimise it!
Address
Liverpool Innovation Park
Edge Lane
Liverpool
L7 9NJ
United Kingdom